School, kindergarten kids vulnerable to extremism – UK education minister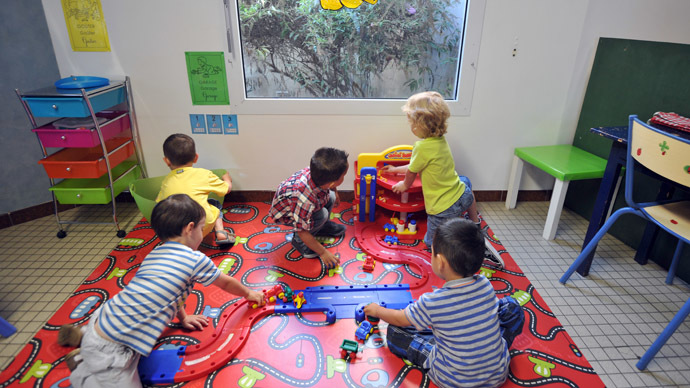 Children as young as three could be exposed to "extremist views" and need to be taught "British values," the UK's education secretary has warned.
Nicky Morgan, who took up the position in the last government reshuffle earlier this month, said she wanted to give local authorities the power to cut funding of nurseries who were promoting "extremist ideology."
While the Department of Education did not clarify what types of education would classify as 'extremism' they have said it would include schools that taught creationism "as a scientific fact."
"There can be no place for extremist views anywhere in the education system. The changes we are making today will ensure that all early years providers and schools are aligned with the need to protect children from views that are considered extreme" Morgan said.
In her first major policy announcement due to be announced on Friday, Morgan will also say that toddlers should be "fundamental British values in an age-appropriate way," a sentiment expressed by her predecessor, Michael Gove.
Examples of 'British values' that will be taught include politeness, manners, and "challenging negative attitudes and stereotypes," according to the Department of Education.
"One of the most important roles of the education system is that it should prepare young people for life in modern Britain," Morgan added.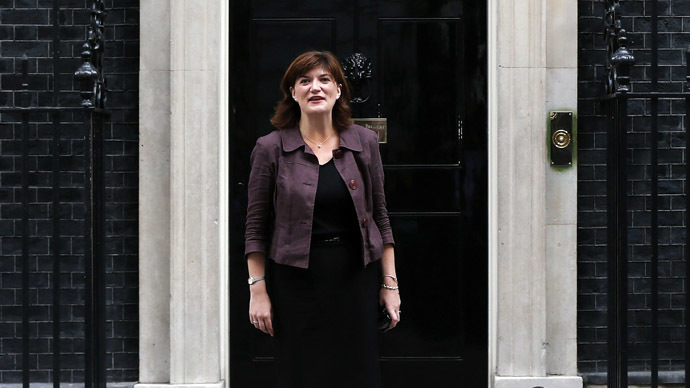 The statements come following a government investigation into cases of alleged 'Islamic extremism' in a number of schools in Birmingham earlier this year.
The investigation into the 'Trojan Horse' plot was led by former anti-terror chief Peter Clark, and concluded that individuals in the schools deliberately tried to introduce an "intolerant and aggressive Islamic ethos."
According to the report, some teachers in the schools investigated called for the "eradication of homosexuality" andcalled the murder of Drummer Lee Rigby "staged."
However, Clarke admitted he "neither specifically looked for, nor found, evidence of terrorism, radicalization or violent extremism" in the schools.
Following the report's publication, Morgan told the House of Commons that the teachers involved in allowing extremist activity to take place would face misconduct hearings.
Nurseries are currently funded by local councils, who monitor them to ensure they meet the basic education standards required of them from the education watchdog, Ofsted.
However, it is understood that Morgan is concerned that some of nurseries and schools are getting away with teaching extremist viewpoints, because Ofsted has no authority to withdraw their funding.
The plans are likely to draw criticism amongst early childhood educators, who argue that the government is trying to politicize state education.
One nursery teacher, who spoke to RT on the condition of anonymity, said that Morgan's plans would create "more fear mongering" in the education system.
"The government has already given teachers enough pressure after cutting our resources and pay, but expecting us to work longer hours. Now they want us to become anti-terror police by spying on our students. Instead of wanting to give children a good education, they're more concerned with pursuing a witch hunt," she said.
"It'll do nothing except sever the relationship between teachers and students, which is vital for them to succeed."
The Labour party has also hit out at Morgan's statements, calling them a "distraction" designed to make newspaper headlines.
"There is no concrete intelligence about individual nurseries that demands immediate action," a Labour source told the Guardian.
Plans to introduce new regulatory measures in nurseries are to be followed by a consultation in September, with the new rules likely to take effect next year.
You can share this story on social media: