NATO summit hits Wales at 'critical time', Ukraine, Afghanistan, Islamic State top agenda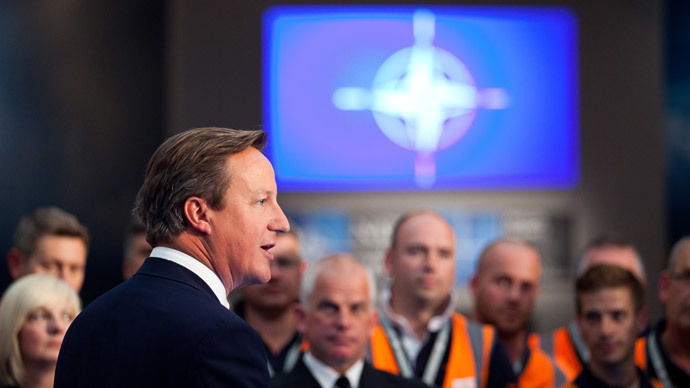 The eyes of the world are on Wales as the NATO summit begins. More than 60 heads of state and government will be present, with acute global security issues from the Islamic State to the crisis in Ukraine set to top the agenda.
All 28 NATO member countries will be represented at the two-day summit, with 4,000 delegates attending amid a security operation unprecedented in Britain.
Ukraine, Afghanistan, the Islamic State (IS, formerly ISIS) militants fighting in Syria and Iraq and the future of the 65-year-old NATO alliance will be at the forefront.
Afghanistan is NATO's biggest overseas commitment of combat troops. As most Western troops will withdraw at the end of the year, adjustments are required.
Cameron, Obama and other NATO leaders meeting at the Celtic Manor resort in south Wales will also discuss a range of military options to tackle the IS threat.
As more than a decade of NATO-led combat operations in Afghanistan draws to a close at the year's end, the 28-nation, US-led military alliance is refocusing its military commitment to more immediate interests.
NATO leaders will set up a "spearhead" rapid reaction force, potentially including several thousand troops, that could be sent to a hotspot in as little as two days, according to Reuters.
"NATO's summit meeting in Wales comes at a critical time in the alliance's history when the global security environment is becoming increasingly unpredictable and unstable — as Russia's actions in Ukraine have shown," the organization's press release on the summit read.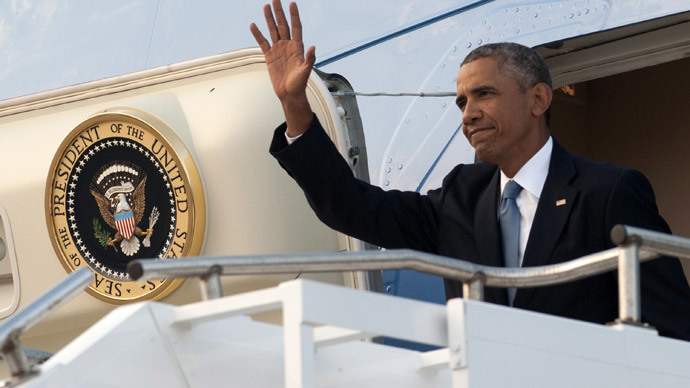 Downing Street said it would bring together US President Barack Obama, German Chancellor Angela Merkel, French President Francois Hollande and Italian Prime Minister Matteo Renzi for a crisis meeting with Ukraine's President Petro Poroshenko before the summit officially starts on Thursday.
Russian diplomats say they have been excluded from the upcoming summit of NATO member countries in Wales, even though many of the themes to be discussed directly affect Russia, the Russian newspaper Kommersant reported on Monday.
David Cameron has warned Russia that it faces tightening economic sanctions unless it ends its alleged destabilization of Ukraine.
"The Ukrainians know that they have our support and this sanctions pressure is the right way to tell the Russians that what they are doing is unacceptable," he said.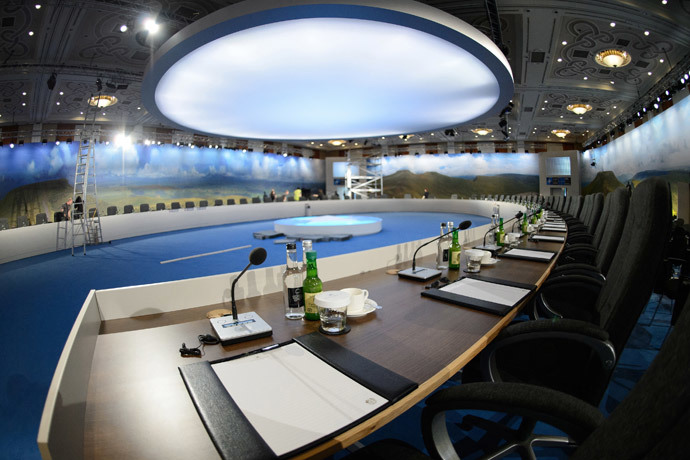 Meanwhile, a NATO general said that the implementation of NATO's Readiness Action Plan to the 'overt' Russian threat will involve "several hundred million euros" a year. "Keeping people on alert carries a certain cost," General Jean-Paul Palomeros, the head of the Allied Command Transformation, which leads military transformation of the bloc's forces and its capabilities, told AFP.
"We already have more planes in the air, more ships at sea and more exercises on the ground … We are also considering the longer-term implications of Russia's actions for what we do in NATO," he said.
Russia, however, has viewed aggressive NATO expansion on its borders as being the primary force of destabilization in the region. Moscow has repeatedly expressed concern over the increasing NATO military presence in neighboring states. Several NATO warships have been dispatched to the Black Sea and the alliance has bolstered air patrolling missions over the Baltics.
Earlier this week, NATO Secretary General Andrers Fogh Rasmussen said that the alliance plans to hold military drills and establish a military training center in Georgia, RIA Novosti reports.
"There will be a sizeable package for Georgia. There will be more NATO personnel in Georgia, and more Georgian personnel in NATO… It is very important that it will help Georgian defense to strengthen its defense potential," RIA cites a NATO representative as saying.
The NATO Summit was last hosted in the UK in 1990 by Margaret Thatcher, as the Cold War drew to an end.
Security at the venue has been tightened and a "ring of steel" fence covering 13.5km circles the area around Celtic Manor. Nearly 10,000 police officers from 43 forces across England and Wales are on duty as part of a major security operation. Warships from the 28 NATO member states arrived at Cardiff docks in advance of the summit.
Around 100 campaigners have set up a peace camp in Newport. Meanwhile, protesters planned two demonstrations during Thursday, with marches in Cardiff and Newport.
You can share this story on social media: