Military aircraft buzz over Wales ahead of NATO summit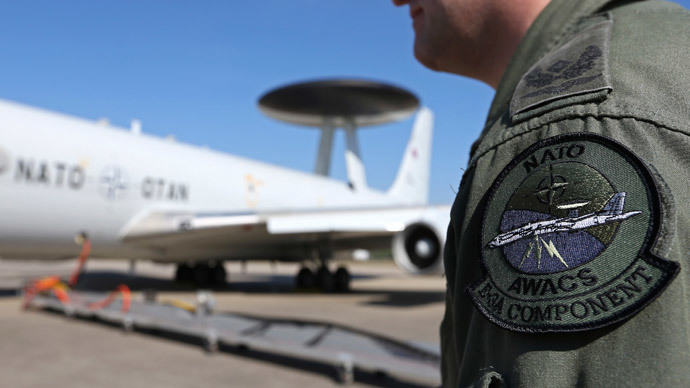 A series of training flights by military helicopters and other aircraft circled around the Welsh cities of Cardiff and Newport ahead of the NATO summit, in what has been called one of the largest security operations to ever take place on British soil.
Monday's operation is reported to have been a familiarization flight for US crews.
The elite US Marine Corps HMX-1 squadron circled over the Welsh cities, along with RAF Military helicopters and police air support.
Sikorsky VH-60N helicopters, a VIP version of the US Blackhawk, were also seen. The VH-60N changes its sign to 'Marine One' only when the President is on board.
Police had earlier advised the public not to be alarmed by the helicopter activity.
The military aircraft will take to the skies again when US President Obama arrives in Air Force One in the UK on Wednesday.
During the summit, a display of 22 military aircraft from nine countries will fly over Newport and Cardiff.
The British RAF Red Arrows will be joined on Friday by fighters from the USA, Canada, Denmark, France, Germany, Poland, Portugal and the Netherlands.
A Wales Office spokesman said: "The display will represent some of the many NATO nations which have been involved in policing the air space across Europe as part of the Alliance's efforts to support and reassure its Eastern member states."
The training flights come amidst the biggest policing operation in British history, with roughly £50 million being channeled into providing security at the NATO summit in Wales.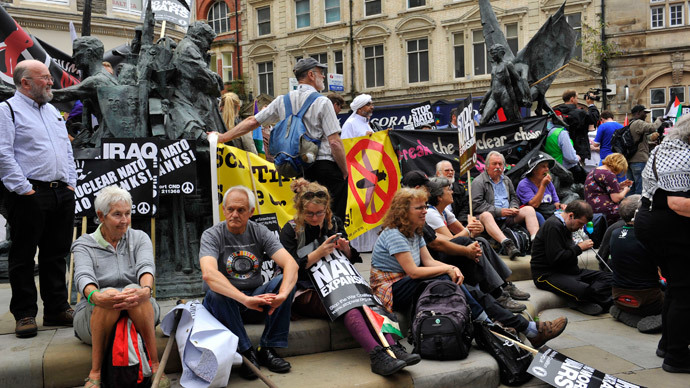 With a "ring of steel" likened by some to the Berlin Wall being erected in the centers of Newport and Cardiff, 9,500 police officers have been dispatched to keep the city secure.
The preponderance of police from various forces has even inspired a game on Twitter under the hashtag #policeforcebingo, whereby players try to spot officers from Police Scotland, Northern Ireland's PSNI, forces in England and elsewhere in Wales.
Meanwhile, more than 150 heads of state and ministers will attend the summit on Thursday and Friday addressing conflicts, including the ongoing crises in Iraq and Ukraine, terrorism and cyber-attacks.
President Obama and Prime Minister David Cameron will urge European state leaders to allocate a minimum of 2 percent of GDP on defense spending to protect their continent from terrorism threats. Amid Europe-wide austerity, however, many diplomats believe Washington's plea will be rejected by EU states.
Campaign groups are using the event to protest against military action.
Last weekend hundreds of people gathered in Newport and Cardiff to protest against the NATO summit. The protests were organized by the Campaign for Nuclear Disarmament, among others.
"Membership of NATO binds European nations – including the UK – to internationally unpopular US foreign policy, a foreign policy increasingly unpopular around the world. NATO membership forces non-nuclear countries to host US nuclear bombs in their countries, near their population," CND said in its call to action.
You can share this story on social media: