Breaststroke brigade: Cross-channel swimmer mistaken for 'illegal immigrant' by border police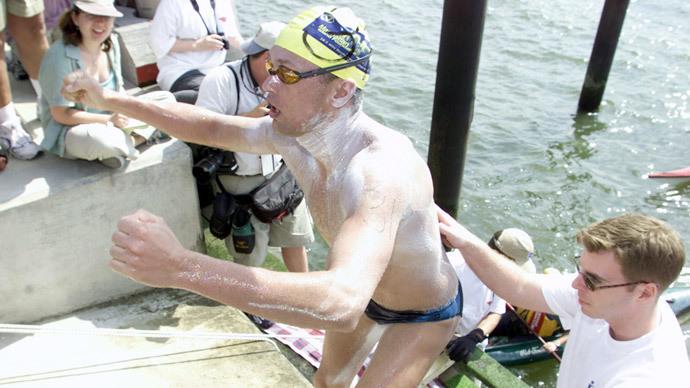 An extreme endurance swimmer was confronted by UK police and border officials who mistook the athlete for an illegal immigrant, as he prepared to dive into the English Channel.
John Vane Wisse was preparing to swim from the south coast port of Dover to northern France as part of an extreme sports challenge. It was then that concerned locals called the police.
Port of Dover Police, the coastguard, Kent Constabulary and Border Force officials descended on the beach, expecting to confront a migrant struggling ashore.
Instead, the red-faced officials found the Australian athlete, who had run from London to Dover as part of a London to Paris endurance challenge, limbering up in the water for the next stage of his 289-mile journey.
Laughing off the incident as "priceless," Vane Wisse was allowed to continue with his cross-channel swim, arriving in Paris later that day.
According to the London Evening Standard, Kent police confirmed they were called just before 8.45 am to reports of "a person in the water," while border officials said they would not comment on individual cases.
Van Wisse aimed to improve on the current world record for swimming, running and cycling his way from London Marble Arch to the Arc du Triomphe in Paris.
The UK government's recent amplified rhetoric against immigrants, aimed at winning back voters from the Eurosceptic and anti-immigration party UKIP, likely caused the overzealous response from locals and officials.