100 British cops suspended each year on corruption allegations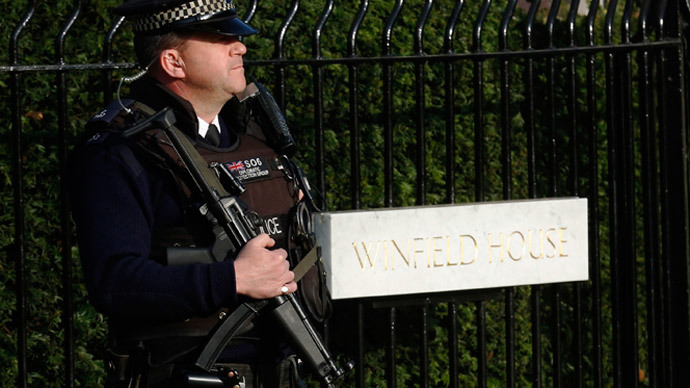 Almost 100 police officers are suspended on suspicion of corruption every year, according to figures released under the Freedom of Information Act.
Documents handed to the MailOnline show a total of 460 officers have faced investigation in the last five years. Instances include selling information, hacking into police computers and interfering with criminal probes.
The force with the most suspended officers was London Metropolitan Police, where 119 officers and 67 other employees have been relieved of their duties during a corruption probe since 2009.
West Midlands, Nottinghamshire, West Mercia, Police Scotland and the Police Service of Northern Ireland also reported an especially high rate of suspensions.
Conservative MP Mark Reckless, who sits on the Home Affairs Select Committee, described the number of corruption claims as troubling.
"460 is a worryingly high number," he told MailOnline. "It's more than just a few rotten apples in the barrel."
Among the most high-profile examples of corrupt officers are Ali Dizaei, a Met commander who was jailed in 2012 for making false allegations against a business associate, and Grahame Maxwell, who tried to help a relative secure a job at West Yorkshire Police while serving as chief constable of the force.
Earlier this month, Scotland Yard officer Thomas Ridgeway was sentenced to 12 months in prison after he admitted selling stories to The Sun for £2,600, using his mother as an intermediary.
In response to the findings, The College of Policing are publishing an official code of ethics and a new register listing all police workers who have been dismissed or resigned during a probe into their behaviour.
The exposure comes days after it was revealed a total of 828 UK police officers and civilian staff had broken social media guidelines over a five year period, making racist and threatening comments on Facebook and Twitter. They were also found to have friend-requested victims of crime and uploaded "compromising" images of colleagues.
Three former Metropolitan Police detectives were also recently revealed to have had deep ties to the criminal underworld, selling illicit drugs on a mass scale with apparent impunity. The officers were thought to have seized tens of thousands of ecstasy pills from British criminals only to sell the drugs on the black market.