​HSBC boss warns big business may ditch independent Scotland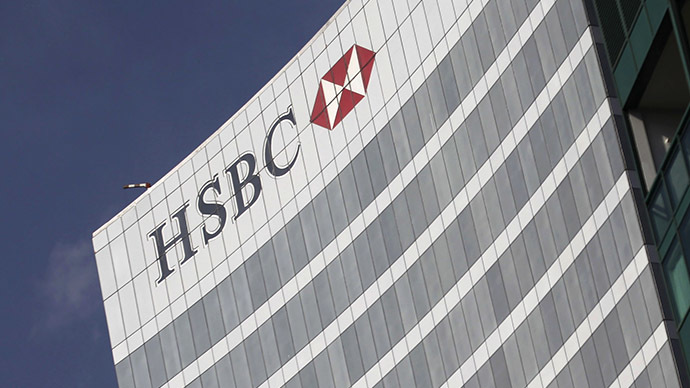 Big banks may leave Scotland if it chooses to become an independent state, the chairman of HSBC has said, warning that 'capital flight' could cripple the country's economy.
Scottish Born Douglas Flint said that Scotland gained its economic strength from the Sterling currency union, and that withdrawing could undermine the country's economic success and financial stability.
Writing in the Daily Telegraph, Flint said that those advocating Scotland pull out of the currency union were taking a "giant step into economic uncertainty" that would "place enormous pressure on Scotland's future fiscal policies."
"Scotland would give up the benefits of being part of a larger fiscal union with the stability that offers in terms of scale, diversification and fiscal transfers," he added.
He warned the country would face an "enormous challenge" if it chose to introduce its own currency, and it would take "many years" for the country to establish credibility, while Scottish consumers and business owners would face the biggest financial burdens.
Additionally, Flint said that economic uncertainty may result in businesses choosing to leave Scotland while it attempted to assert itself in the global economy.
"At the extreme, uncertainty over Scotland's currency arrangements could prompt capital flight from the country, leaving its financial system in a parlous state," he said.
The Telegraph also reported that more than 100 business leaders with operations in Scotland, including Shell and Royal Mail would sign a letter against a 'yes' vote.
Flint's warnings come as both pro-independence and pro-union support edges closer. According to the most recent Yougov poll, 43 percent of voters would support an independent Scotland – its highest level since the campaign began.
While pro-union support still has a 14 point lead at 57 percent, the outcome of the referendum, due to be held in September, is likely to be influenced by undecided voters.
Scotland's first minister, Alex Salmond, who is spearheading the independence campaign, has not ruled out an Independent Scotland sticking with Sterling as its main currency. In a televised debate held earlier this month, Salmond suggested he would want to stick with the currency union, saying "it's our pound and we're keeping it."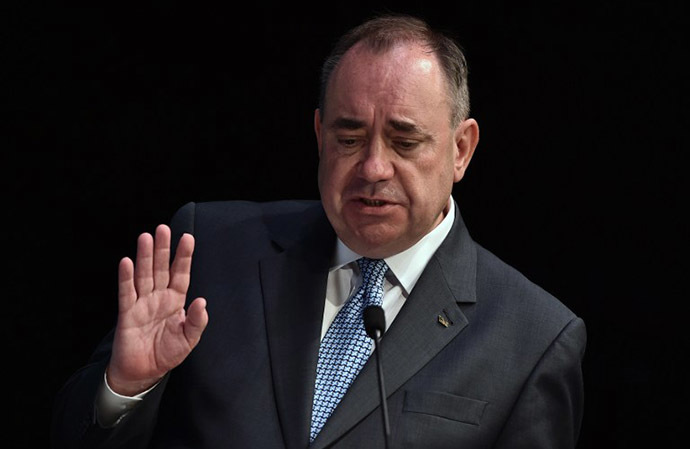 However, Labour, Conservatives and the Liberal Democrats have all rejected the idea of an independent Scotland being allowed to remain in the currency union, or retain the use of the Bank of England to set rates for borrowing.
As a result, Salmond's political opponents have demanded he outlines a 'Plan B' for Scotland's currency arrangements.
"The facts from the experts are clear - if we leave the UK we would need to make extra cuts worth £6 billion to our public services in Scotland, like our schools and hospitals. That's a risk we just don't have to take," a spokesperson from the pro-union group "Better Together" told the Independent.
Despite pressure on the first minister, he claimed that Scotland would still be the worlds' 'wealthiest country' if independence was declared.
Salmond told MSP's that Scotland was already "one of the wealthiest countries in the world" and that the real problem in the Scottish economy was the "gap between the rich and the poor."
Scotland's independence vote will take place on September 18.
Meanwhile, more than 1 million voters have signed a declaration in favour of Scottish independence, according to the pro-independence campaign group Yes Scotland.
Blair Jenkins, chief executive of Yes Scotland, described the announcement as a milestone, saying that more people would be voting yes than had signed the declaration. "This was always intended as an indicator, a way of demonstrating the strength of the campaign and also to give our volunteers something to aim for," he said at an event in Edinburgh.
You can share this story on social media: