​Worse than Detroit? London one of 'least livable' European cities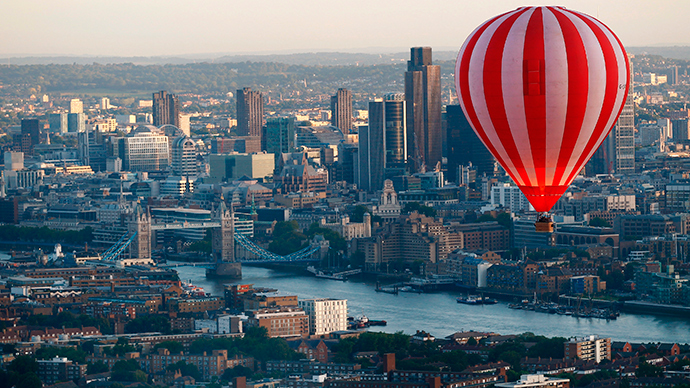 London's real estate prices keep soaring and foreign cash keeps pouring in, yet the 'world's most influential city' has become one of the least appealing places to live in Europe, according to new figures.
Despite this huge demand from international buyers, London is a less attractive place to live than Detroit, Cleveland, Manchester or Reykjavik, the Economist Intelligence Unit's latest "livability" ranking has found.
This is despite a recent Forbes list of "The World's Most Influential Cities 2014" which ranked London as the most influential city in the world, because it attracts more than double the amount of foreign direct investment deals than New York, which came in second.
According the Economist, however, London's success has proven to be a double-edged sword.
"Global centers fare less well in the ranking than mid-sized cities," the report said. "Global business centers tend to be victims of their own success. The 'big city buzz' that they enjoy can overstretch infrastructure and cause higher crime rates."
"New York, London, Paris and Tokyo are all prestigious hubs with a wealth of recreational activity, but all suffer from higher levels of crime, congestion and public transportation problems."
London and New York rank comparatively far down the list – 55 and 56 respectively.
The survey assesses the livability in 140 cities worldwide based on 30 factors, including safety, health care, culture, environment, education and infrastructure.
Melbourne has been declared the best city to live in the world for the fourth year running. The Australian city is followed by Vienna, Vancouver, Toronto and Calgary. Of the top 10, six cities are in Australia and Canada.
More than 50 of the cities surveyed have seen declines in livability over the last five years. "Recent conflicts in Ukraine and the Middle East have underlined continuing fallout from a decade of destabilizing events ranging from the war in Iraq to the Palestinian Intifada and the Arab Spring," the report states.
"The score of Damascus in Syria has continued to decline, although the escalation in Iraq is not reflected in our ranking because Baghdad is not included in the survey," the report said.
Damascus, the capital of war-torn Syria, is at the bottom of the list, making it the least livable city, followed by Dhaka in Bangladesh, Port Moresby in Papua New Guinea and Lagos in Nigeria.
Kiev, capital of Ukraine where the army is fighting anti-government forces in the east of the country, dropped 17.8 percent, the survey found, and is ranked 124th of 140.
The Iranian capital Tehran, Tripoli in Libya and Amman in Jordan saw their scores improve, having "enjoyed periods of relative stability following significant falls in livability."
You can share this story on social media: