​Grumpy old man: Women are "weakening" the Labour Party – Austin Mitchell
Published time: 18 Aug, 2014 15:53
Edited time: 18 Aug, 2014 16:21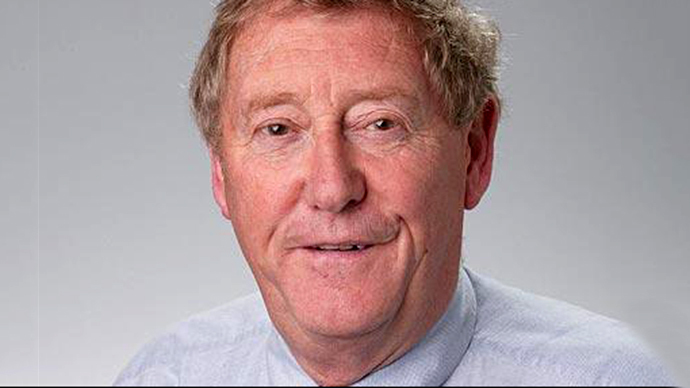 A Labour MP has been criticized for claiming that more female MPs were making the party "too gentle" for power.
Austin Mitchell, 79, who has represented the Great Grimsby constituency since 1977, wrote in the Daily Mail that the party's focus on recruiting more women was undermining its public reputation.
"[Our] new preoccupations will be social, educational and family issues, all brought to the fore by the feminization of Labour through the obsession with All-Women's Shortlists (AWS)," he wrote.
"The parliamentary party is undergoing the biggest process of feminization and rejuvenation embarked on since fabulous pink Camay soap promised to make us look a little lovelier each day," he added.
In his column, published on Monday, Mitchell said that the number of all-women shortlists being produced was greater than the number of women wanting to run for a parliamentary seat, and as a result "a lot of talent is being excluded and the range of choice narrowed."
Mitchell, who is one of Labour's veteran politicians, also argued against the "youthification" of Parliament, claiming that younger people would detract away from "big ideas," making Parliament "less exciting and lead to sixth-form essays read out word for cut-and-pasted word, replacing oratory."
Mitchell, who announced in April that he would not run in next year's general election, has claimed in the past that "ageism" within the Labour party was "rampant" and that many MPs over 60 were being pressured to stand down.
Labour introduced all-women shortlists in 1993, when around 90 percent of MPs in the House of Commons were men.
A Labour Party spokesperson told the Guardian that the shortlists were "the only way to guarantee women made progress in politics."
Labour is currently the only political organization in the UK to use all-women shortlists , and is aiming for at least half its target parliamentary seats to be won by candidates drawn from them, according to activist website Labourlist.
While women are highly represented in Labour compared to the other main parties, Labour leader Ed Miliband has said he wants at least half the party's MPs to be female.
Currently, 31 percent of Labour MPs are women, compared to 16 percent of Conservatives and 12.5 percent of Liberal Democrats.