UK shadow govt leader opposes Israeli invasion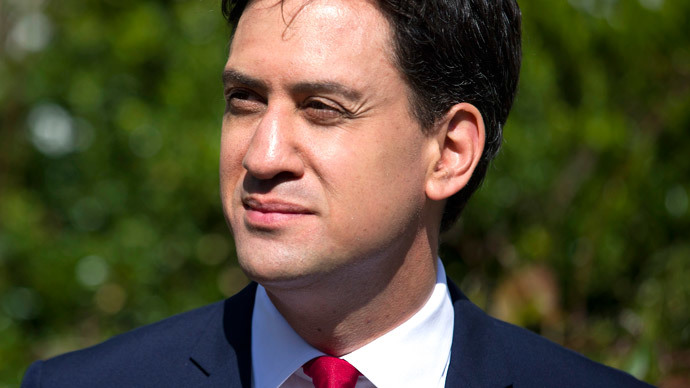 The British Labour Party opposes Israel's offensive in Gaza, party leader Ed Miliband has said.
The UK's leader of the opposition , who has Jewish origins, told the Huffington Post that the ground invasion would likely help Hamas recruitment efforts and undermine Israel's reputation in the international community.

The comment came as Miliband met President Obama in Washington on Monday, where he said the crisis was one of the many issues discussed.
"We oppose the Israeli incursion into Gaza," Miliband told reporters.

He also expressed concerns about the number of civilian casualties, which currently has surpassed 600 since the invasion began last week, and urged Israel not to escalate the violence in Gaza.

"I defend Israel's right to defend itself against rocket attacks. But I cannot explain, justify or defend the horrifying deaths of hundreds of Palestinians, including children and innocent civilians" he said.

Miliband, who is Labour's first Jewish leader and an ardent supporter of Israel, said the conflict was the result of a 'broken peace process' and reaffirmed the need for a two state solution.

"I genuinely believe there is not another possibility" he commented.

While Ed Miliband has stated that he is an atheist with 'deep respect for religion', he comes from a Jewish background in Eastern Europe.

His father, Ralph Miliband, was a prominent Marxist academic, who fled from Nazi Germany to Britain in the 1940s and served in the Royal Navy during the second world war.
You can share this story on social media: