UK prisoners detained in cells without power or running water for 2 days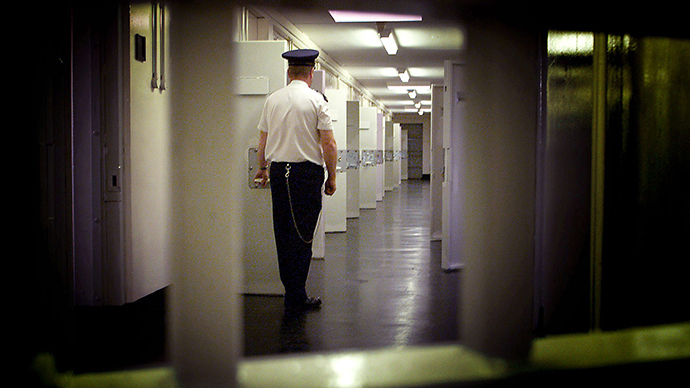 A British prison has been slammed for holding inmates in cells without running water or electricity for over two days. The facility is run by Serco, a controversial UK contractor that specializes in weapons contracts, prisons and detention centers.
Dire conditions at HMP Doncaster, a category B prison with more than 1,000 inmates, were discovered following an unannounced inspection by Her Majesty's Inspectorate of Prisons (HMIP).
The prison is marked by acute levels of violence that are over four times those typically present in similar facilities, inspectors said. In certain cases, "extremely violent" incidents required external support, and had to be reported to the police. A wing of the establishment was also recently damaged by vandalism and fire.
HMIP's report revealed some prisoners were locked in their cells with no electricity or running water for over 48 hours, and were rarely allowed to leave these units. The inmates were incarcerated in this fashion, following a "disturbance" in the facility, the research found.
Britain's chief inspector of prisons, Nick Hardwick, reported that while the Doncaster prison had certain redeeming features, it requires urgent reform in various areas.
"The prison was experiencing real drift and performance was in decline. Some staff seemed overwhelmed by the challenges confronting them and needed more support," he said on Wednesday.
The establishment also reportedly suffers from an acute drugs problem. In a survey conducted as part of HMIP's wider research project, many prisoners indicated they didn't receive enough support for narcotics or alcohol addiction. Drugs availability was "high", prescription protocols were "inappropriate" and "medication administration was poorlysupervised", according to HMIP.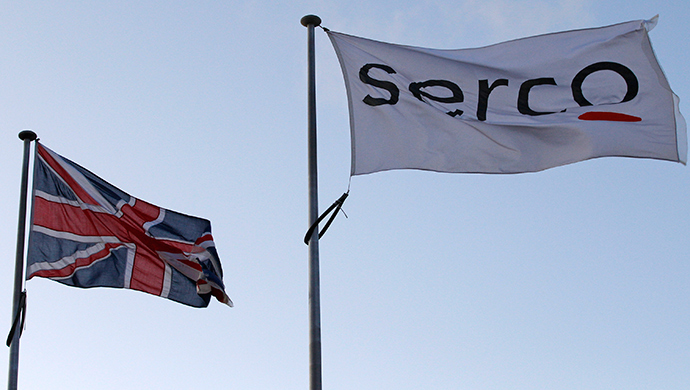 HMP Doncaster is the latest prison to be heavily criticized by HMIP, which published its report on Wednesday. The study's release was followed by a Labour Party summit in Westminster examining the country's worsening prison crisis.
Shadow Justice Secretary Sadiq Khan, who hosted the event, warned prison governors, officers, campaigners and charities in attendance that the chaos currently infiltrating Britain's prison system is a result of poor policy decisions and "yawning leadership" under PM David Cameron and Justice Secretary Chris Grayling.
"The Tories are in denial about the scale of the crisis and offer no solutions to tackle the mounting chaos," Khan said on Wednesday. "We can't go on like this. Five more years of the Tories risks five more years of failure."
Violence and suicides rising
The Prison Crisis Summit coincides with troubling research, published on Wednesday, from Britain's independent prison watchdog, the Prison and Probation Ombudsman (PPO).
The PPO's report examined suicides among young British inmates, and concluded risk assessments and official oversight arrangements with respect to self-inflicted deaths were inadequate in many UK prisons.
The sheer extent of Britain's prison crisis is highlighted by an array of Ministry of Justice (MOJ) statistics published in recent weeks.The MOJ figures revealed in July that grievous assaults in UK jails had soared by 30 percent in a year, while three separate murders were recorded in the past 12 months. A 69 percent rise in suicides was also apparent – the most dramatic since 2005.
Meanwhile, cases of self-harm are rife in UK jails, with 23,478 incidents being recorded in the past year alone. And in June, the MOJ revealed that 90 prisoners were on the run from a West Sussex jail, sparking concerns about the facility's security levels.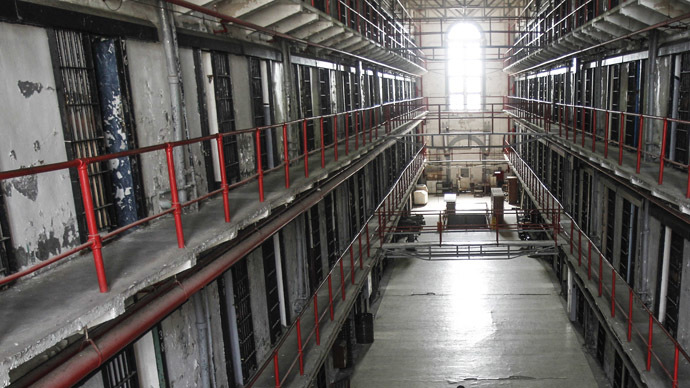 In the case of the PPO's report, Ombudsman Nigel Newcomen carried out a detailed analysis of 80 out of 89 prisoner suicides which occurred in Britain between April 2007 and March 2014. The deceased were aged between 18 and 24 years of age.
The PPO's research indicates staff at the prison regularly attributed too much weight to prisoners' outward appearance and behavior, rather than focusing on concrete risks relating to their wellbeing. This lack of a risk-based approach was reportedly common, even when self-harm was evident.
In one particular case, a prisoner had a history of mental health concerns and had previously attempted to commit suicide on more than one occasion. The young man, who experienced the death of a relative and termination of a romantic relationship in the course of a day, did not receive close monitoring during this period and was subsequently discovered hanged in his cell.
According to the PPO's study, 20 percent of the deceased at the Doncaster jail had been bullied in the month leading up to their death, in contrast with 13 percent of other inmates based in the facility. In light of the PPO's report, key demands issued by Newcomen included more comprehensive responses to allegations of bullying in prisons' quarters and improved mental health services centered on timely referrals.
HMIP's report unveiled an array of problematic aspects of HMP Doncaster, spanning poorly managed mental health care, overcrowding in cells, unsanitary and inhumane conditions, high levels of drug use and rising levels of violence. Charles Carr, the prison's head of media relations, however, denies reports that prisoners were held in cells for 48 hours without running water or electricity.
HMIP's findings in this regard were drawn directly from accounts of prisoners and staff based at the jail. But Carr claimed on Wednesday inmates at the Doncaster prison had only been detained from "Saturday evening at 6pm until Sunday at lunchtime." This incident was a "one off", he told RT.
Carr's account of events conflicts sharply with the reported perspective of prisoners and staff at the jail. While Carr is head of media relations for the prison at Doncaster, he also holds a senior communications role in Serco - the outsourcing giant that runs the facility.
You can share this story on social media: