Possible carrier of Ebola virus being monitored in Wales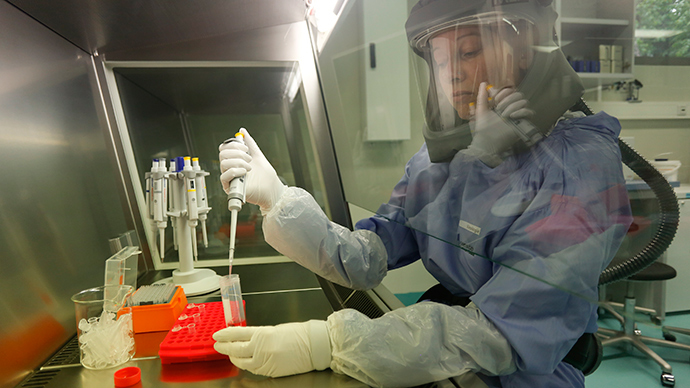 Britain may be facing its first case of Ebola. A person in Wales is being monitored by health officials following a potential exposure to the virus.
Though the individual is not showing any concrete symptoms of the virus, the person has voluntarily limited their contact with others and will not be going to work, Public Health Wales (PHW) confirmed on Tuesday.
It is believed the individual may have been exposed to the virus in West Africa.
The recent outbreak of Ebola has so far killed 887 people across Guinea, Sierra Leone, Liberia, and Nigeria. Over 1,600 separate cases of the virus have been detected throughout the region.
There are currently no confirmed incidences of the virus in Wales, or in the wider United Kingdom.
"We are alert to the possibility of Ebola cases in the UK given the outbreak in Sierra Leone, Liberia, and Guinea and we remain vigilant to unexplained illness in people who have traveled from the area," PHW told the Independent on Tuesday.
Measures are currently in place to protect public health in the event of an outbreak in the region, Public Health Wales added.
The potential Ebola carrier is not currently in hospital, according to a Public Health England (PHE) spokeswoman. But if the individual develops suspicious symptoms, the person will be quarantined in a local hospital and receive medical tests to discern whether he or she has contracted the deadly disease, the spokeswoman added.
If it is confirmed that the individual has been infected with Ebola, he or she will be transferred to a specialist London-based hospital and cared for in isolation.
The PHE spokeswoman was unable to comment where the individual suspected of carrying the virus had traveled from, or whether the person was a tourist or health worker. As a precautionary measure, GPs in England and Wales have been advised to ask patients who report apparently benign flu-like symptoms if they have passed through the affected regions, she said.
Last week, PHE experts briefed UK Border Agency representatives along with airport staff throughout the country on how to successfully identify symptoms of the disease. They were also advised on how to cope with infected passengers, according to Dr Brian McCloskey, director of global health at PHE.
"This is easily the biggest Ebola outbreak we have ever seen," Dr. McCloskey warned. "And it is clearly not yet under control."
PHE's decision to brief UK Border Agency representatives and airport staff was sparked after Patrick Sawyer – who tragically died of the disease – boarded a number of international flights in Africa, despite showing signs of the virus.
Sawyer was suffering from vomiting and diarrhea when he caught a flight from Liberia, stopped over in Ghana, caught another plane to Togo, and finally passed away in Nigeria.
Following the tragic event, doctors throughout the world have been advised to be on alert for patients displaying early symptoms of the fatal disease, which include headaches, joint and muscle pain, fever, and a loss of appetite.
More advanced symptoms include vomiting, abdominal pain, diarrhea, rash, and internal and external bleeding – often from the nose, eyes, or mouth.
You can share this story on social media: