African troops deployed to contain potentially 'catastrophic' Ebola outbreak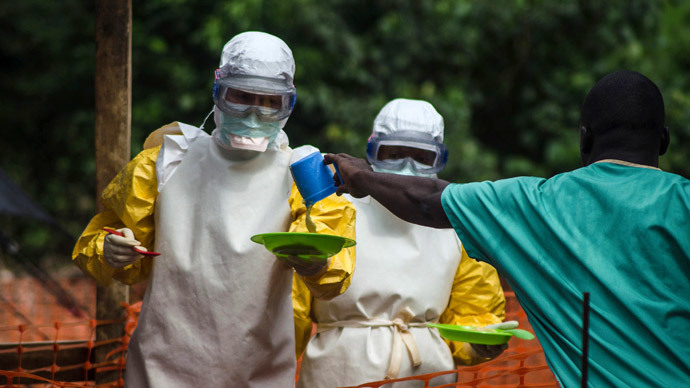 The spread of the deadly Ebola virus in West Africa is outpacing efforts to contain it. African leaders have agreed on tougher measures to stop the disease, while the US is preparing facilities to treat its two infected citizens.
"This outbreak is moving faster than our efforts to control it," WHO Director-General Margaret Chan said Friday, addressing the presidents of Guinea, Liberia, Sierra Leone and Côte d'Ivoire at a summit in the capital of Guinea, Conakry. She warned that a failure to contain the epidemic would result in "catastrophic" consequences in terms of a huge death toll and economic disruption.
"The presidents recognize the serious nature of the Ebola outbreak in their countries," Chan said after the meeting. "They are determined to take extraordinary measures to stop Ebola in their countries."
The leaders promised to deploy additional security forces to isolate the regions most affected by the disease, ban transportation and impose strict controls in international airports.
The promise marked a turning point for Guinea, which previously resisted taking costly tough steps to stop the contamination.
Other countries are taking their own steps to ward off the deadly virus, which infected at least 1,323 people in Guinea, Liberia and Sierra Leone and killed 729 of the sufferers. The Dubai-based Emirates Airlines suspended all flights to Guinea on Saturday, due to the Ebola outbreak.
"The safety of our passengers and crew is of the highest priority and will not be compromised," said Emirates, which was the first large international carrier to stop flights to the Ebola-affected regions.
Several other international airlines have started screening passengers on flights from West Africa. In Egypt's Cairo airport border control has been tightened as such.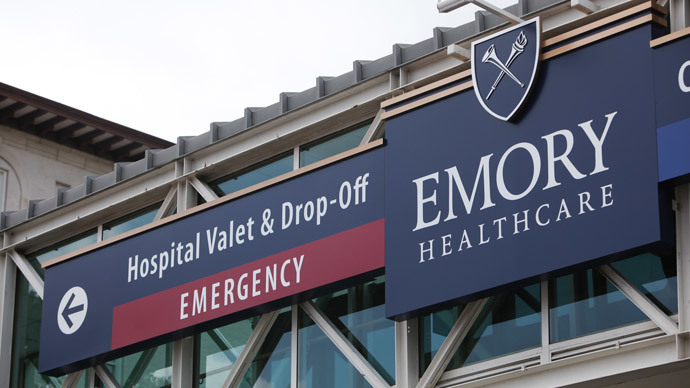 The US is preparing to treat two of its citizens who got infected with Ebola as they were helping to deal with the outbreak in Africa. Dr. Kent Brantly was flown to Dobbins Air Reserve base in the Atlanta area of Georgia on Saturday. Missionary Nancy Writebol is expected to be taken to the US by separate non-commercial flights in a matter of days. Both will be treated at Emory University Hospital, one of the four US medical facilities equipped with a special high-safety isolation ward suitable for patients suffering from dangerous infections such as Ebola.
"We can deliver a substantially higher level of care, a substantially higher level of support, to optimize the likelihood that those patients will survive this episode," said Dr. Bruce Ribner, an infectious diseases specialist heading the hospital's isolation unit.
The only suspected case of Ebola in Europe proved to be false alarm. The patient, who returned to Birmingham, UK, from Benin City in Nigeria on Monday, tested negative for the disease.
Ebola virus initially causes symptoms similar to flu, but as the disease progresses it causes internal and external haemorrhaging that can lead to organ failure. Mortality rates in previous epidemics have reached as high as 90 percent.
The mortality rate in this new outbreak is lower, at about 60 percent in countries where healthcare standards is far lower than those enjoyed in more advanced economies.
Amid concerns over bringing two Ebola carriers to American soil, the director of the National Institute of Allergy and Infectious Diseases Dr. Anthony Fauci said the disease was "extraordinarily unlikely" to break out and spread.