Russia sanctions could jeopardize Britain's economic interest – JCB chief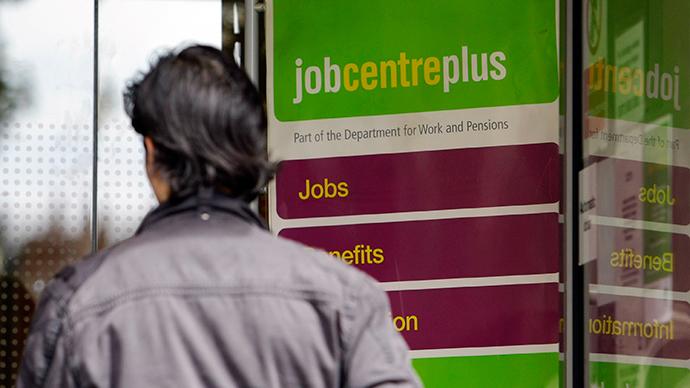 One of Britain's most powerful businessmen has sharply criticized EU-US sanctions against Putin's government, warning they lack foresight and could result in countless UK job losses.
Lord Bramford, chairman of engineering firm JCB, said it was "absurd" that his company – a prolific dealer to Russia and Britain's market leader in construction machinery – would be severely impacted by an array of sanctions emanating from Brussels. Decisions orchestrated by EU diplomats, could jeopardize British jobs, he added.
Lord Bramford's comments followed an EU government decision to enforce further economic sanctions against the Russian Federation in the aftermath of the Malaysia Airlines flight MH17 tragedy in eastern Ukraine in July.
In the most heated phase of geopolitical tensions between Moscow and the West since the close of the Cold War, the sanctions are targeted at Russia's oil, defense, dual-use goods and sensitive technology industries.
But as the West heightens pressure on Russia, widespread fears are increasing that the sanctions will mitigate the profitability of European companies and negatively impact on the wider continent's economy.
Commenting on the latest round of sanctions, Lord Bramford emphasized JCB has relied on Russian demand for its products "for more than 30 years."
"It appears that JCB is going to be affected by the decision to impose sanctions, but to what extent we are unable to say at the moment," he added.
"We ship both machines and spare parts to Russia and are the market leader for construction equipment in the country. If sanctions restrict sales of machines and spare parts, there will obviously be a major impact on JCB, which could put hundreds of British jobs at risk," he continued.
'Unreasonable EU sanctions'
In September 2014, JCB opened its largest manufacturing depot in the world in the Russian city of Ekaterinburg. Alan Blake the firm's then-chief executive, described the Russian Federation "as one of the jewels in the crown of JCB's global sales regions."
JCB's relationship with Russia spans decades, with its first machine being sold there in the run up to the 1980 Moscow Olympics. Twenty-five percent of machines sold today in Russia are manufactured by JCB, according to Blake.
Bramford emphasizes its unreasonable that JCB, "a leading exporter, successfully selling machinery to construction companies and farmers in Russia", could be "affected so dramatically by EU sanctions" emanating from Brussels.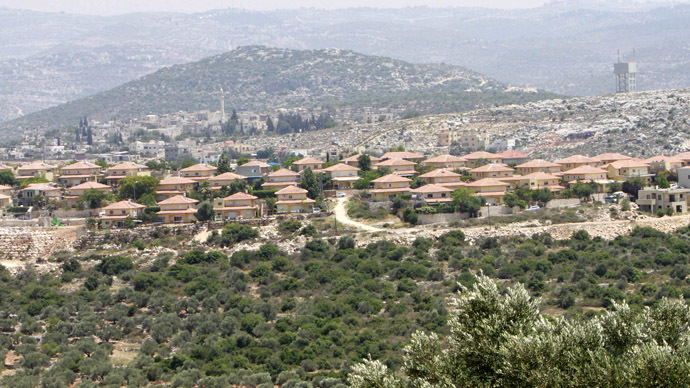 But it's not just Russia that provides a lucrative economic base for JCB. Much like UK security firm, G4S, JCB profits considerably from Israeli business.
While G4S supplies advanced security services and technology to Israeli checkpoints, prisons and private businesses, JCB provides bulldozers and other vehicles to the Israeli administration that are used to demolish Palestinian houses in the Occupied Territories.
'Jeopardize British economic interest'
Lord Bramford's criticism comes at a time when profits were already beginning a downward slide. In May, JCB revealed decreased demand from Russia and India had contributed to an overall dip in profits in 2013. To compound matters, a recently issued EU ban on the selling of Russian bonds and equities in Europe has been orchestrated to inhibit funding in Russia and therefore put further strain on the state's economy.
In a recent public address announcing new swathes of US-backed sanctions on Russia, President Obama insisted measures, which target Russia's energy, arms and finance industries were not symptomatic of a 21st century "Cold War".
Commenting on EU sanctions against Putin's government, Britain's foreign secretary Philip Hammond, warned the measures could jeopardize Britain's economic interest. However, such sacrifices may be necessary, he suggested.
"It will affect our economy…but you can't make an omelette without breaking eggs," Mr Hammond said.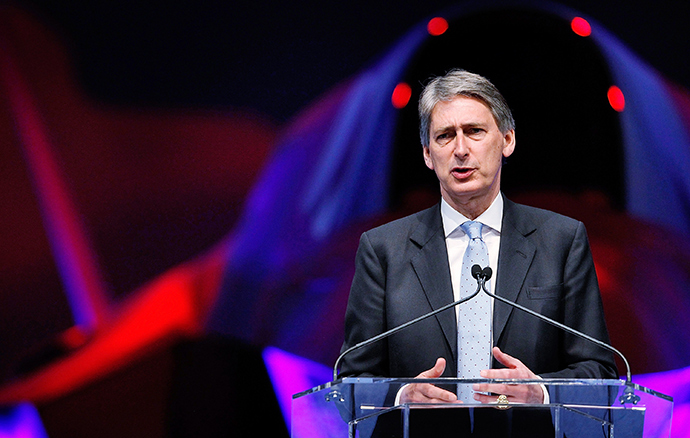 According to figures published in 2013 by Britain's HM Revenue and Customs, Russia is the 14th most important state for the UK's export industry. The Russian federation accounts for almost 10 percent of all UK vehicle exports.
Britain's Trade Minister, Lord Livingston, has also expressed concern that London's financial center, the City, will be impacted by the EU-wide ban on Russian firms capacity to tap global capital markets.
You can share this story on social media: