How sanctions will affect the West's $35bn invested in Russian oil
The US and EU have banned the export to Russia of hi-tech oil equipment needed in Arctic, deep sea, and shale extraction projects. This will leave Western companies, which have an estimated $35 billion invested in Russian oil, in a bind.
New stage three sanctions won't immediately slash Russian oil production, which at 10.55 million barrels per day is the world's largest, but could derail future foreign investment in Russia's oil industry. Russia is home to the largest combined oil and gas reserves in the world.
The US and the 28 EU countries hope to influence Moscow's foreign policy in eastern Ukraine.
READ MORE: EU and US impose new round of sanctions on Russia over Ukraine
New restrictions "will make it more difficult for Russia to develop its oil resources over the long term," President Barack Obama said as he unveiled the new tough regime.
The sanctions will hit the heart of Russia's economy- oil, but not touch the gas sector. Together, the two make up more than 50 percent of revenues for the Russian state. Russia has an estimated $7.5 trillion in oil and gas resources, many of which require Western oil technology to extract.
Obama said he wanted the sanctions "to bite."
The sanctions won't only bite at Russia, but Western oil companies like BP and ExxonMobil, and equipment suppliers may fall victim to the oil technology ban.
Introduction of EU sanctions against the Russian energy sector will drive up European energy prices, the Russian Foreign Ministry warned on Wednesday.
BP
BP is one of the most exposed to the Russian market, after the UK-based company bought a 19.75 percent stake in the state oil company Rosneft, a company already on Obama's sanctions list.
Previously, BP insisted it was "business as usual" with Russia, but the sectorial sanctions could derail the company's strategy in Russia, where it sources nearly one-third of its global oil production.
"Any future erosion of our relationship with Rosneft, or the impact of further economic sanctions, could adversely impact our business and strategic objectives in Russia, the level of our income, production and reserves, our investment in Rosneft and our reputation," BP said on Wednesday, before the heavy-handed sanctions were announced.
The same day, the British energy company reported a big bump in second quarter profits, which rose 25.3 percent to $3.23 billion.
In June, Rosneft agreed to supply BP with up to 12 million tons of oil and oil products over 5 years. The deal assumes a prepayment of at least $1.5 billion.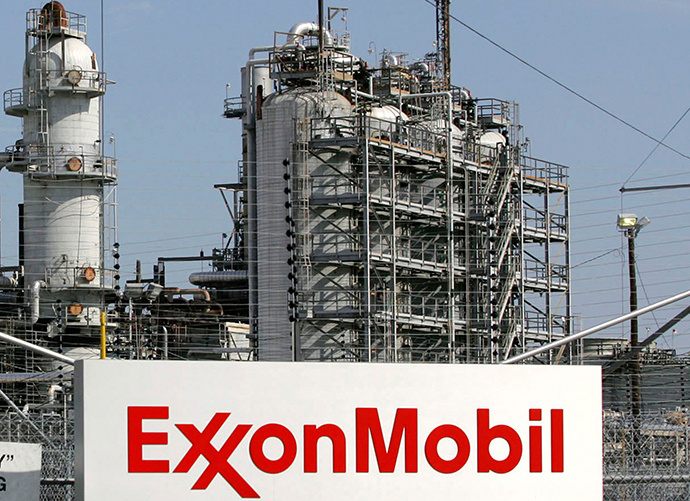 ExxonMobil
ExxonMobil has been present in the Russian market for over 20 years. In partnership with Rosneft, the Texas-based oil major has many projects in Russia underway- including the $500 billion exploration of the Bazhenov oil field in Western Siberia, and a $15 billion liquefied natural gas terminal in Russia's Far East.
If forced to quit Russia, Exxon could pull out as much as $1 billion in funds intended to go to offshore Arctic and fracking projects in Siberia, Bloomberg News reported.
After the sanctions were announced, Rosneft Chairman Alexander Nekipelov said ExxonMobil may suspend cooperation with Rosneft, but only in an extreme situation.
"As far as we know, Exxon does not have plans to stop cooperation with Rosneft, and we hope the situation will not go that far," Nekipelov said.
"We are assessing the impact of the sanctions," Alan Jeffers, an Exxon spokesman, told Bloomberg News via email.
Nekipelov said the American company doesn't want to give up its joint projects with Rosneft- it has already invested too much.
In May, the two companies agreed on four Arctic exploration projects. Additionally, ExxonMobil and Rosneft will operate a new joint offshore drilling rig in the Kara Sea, where the two companies have rights to over 11.3 million acres of Russia's Pacific Ocean waters. The company also has a substantial stake in the Far East Sakhalin oil project, which covers 85,000 acres.
Exxon CEO Rex Tillerson hasn't made any official comment on the new sanctions.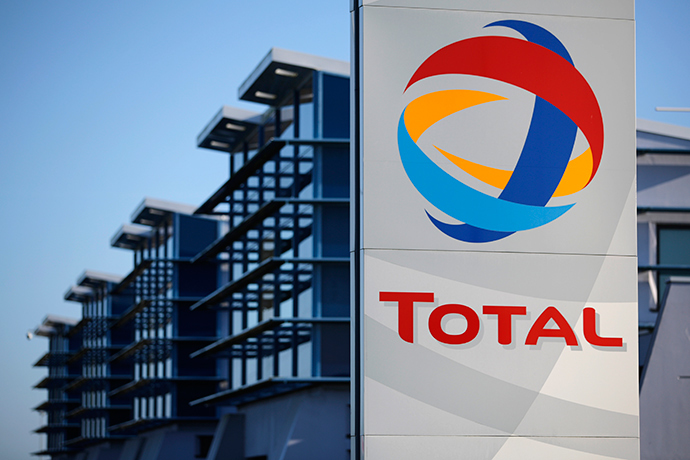 Total
France' oil major and largest company, Total, has huge operations in Russia, its fourth largest market. The morning after the sanctions, the group's stock dipped 2.66 percent in Paris. On Wednesday, the company reported an estimated second quarter net profit drop of 12 percent
Total owns about 18 percent of Novatek, Russia's second largest gas producer, which was affected in the previous round of US sanctions.
"We stopped buying shares in Novatek the day of the airplane accident after considering all the uncertainty that it created," the French company's CEO said in the earnings call on Wednesday.
Novatek leads the $27 billion Yamal LNG project with Total, along with China's CNPC. The South-Tambeyskoye field has an estimated 492 billion cubic meters of proven gas reserves.
Russia is "a great oil and gas country and we'll have to wait and see the nature of these new sanctions first," the CEO said on Wednesday, adding it was a "crucial" market.
The project is highly dependent on US technology and will experience serious difficulties if sanctions are imposed.
Total expects its hydrocarbon production in Russia to rise to 400,000 barrels a day from 207,000 barrels in 2013.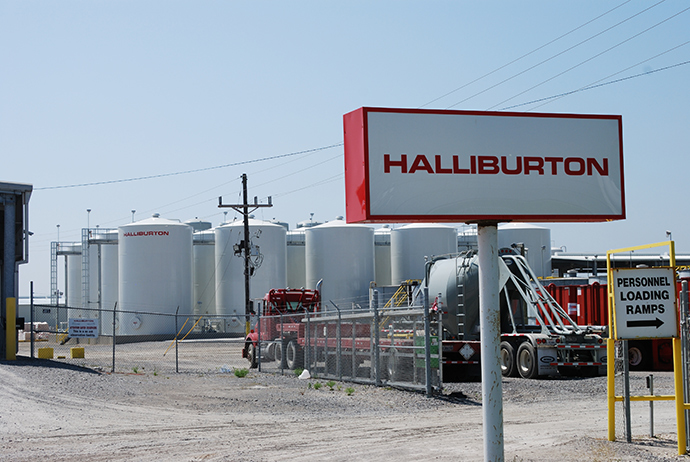 Halliburton and Schlumberger
Blocking the exports of specific goods and technology to Russia is going to squeeze the world's largest oil service and equipment companies- both US-based- which depend on Russia for sales.
Halliburton relies on Russia for 4-5 percent of global sales, and Schlumberger generates 5-6 percent, according to an estimate by RBC Capital Markets.
Both oilfield service groups, which provide Russia with horizontal drilling and hydraulic fracturing technology, could lose sales because of sanctions, but they won't be driven out all together.
The stock price has dropped for both companies after the sanctions were announced- Halliburton is down 1.95 percent, and Schlumberger dipped 0.70 percent.
Dick Cheney, former US Vice President, and avid Russia critic, served as Halliburton's CEO through 2000.
You can share this story on social media: