UK hospital accused of selling body parts for booze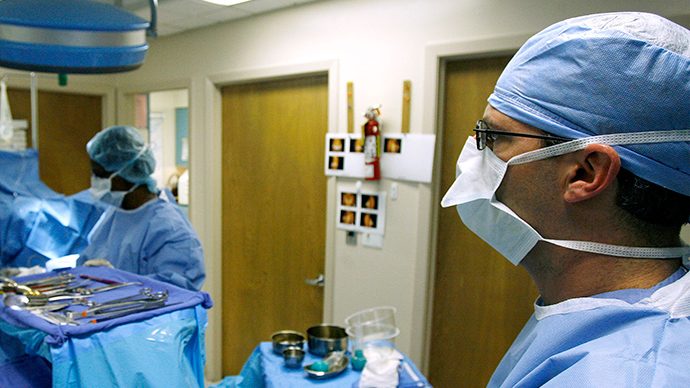 ​A leading cancer hospital is to be investigated following allegations that one of its staff members exchanged human body samples for whisky and cash.
The calls to investigate Christies NHS foundation trust came after the accusation was made by an anonymous whistleblower, prompting British MP Rosie Cooper to contact the watchdog, the Human Tissue Authority (HTA), the Manchester Evening News reports.
British MP Rosie Cooper has also written to the government's health secretary Jeremy Hunt, describing the whistleblowers' claims as "serious and grave".
"The allegation tissue samples were sold without patients' permission if proven will bring shame on the NHS. The idea that individuals have allegedly profited from these sales, again if proven, would be abhorrent," the daily cited her as saying.
"It is important that no stone is left unturned in this investigation and for no allegation to be ignored".
The Manchester based hospital and fiercely denied the allegations, stating that there is no evidence to suggest it made profits out of patients' personal information.
"We have been open and transparent since these concerns were first raised and we believe there is absolutely no truth in these allegations at The Christie" a spokesperson said.
This is not the first allegation of misconduct directed at the hospital, which is also the largest cancer centre in Europe, treating around 40,000 patients per year.
Complaints made by whistleblowers include accusations of financial mismanagement made by senior managers, such as a former chief executive using hospital funds to pay for a trip to Ibiza, and compensation paid to a member of staff who accused their bosses of 'false imprisonment'.
Monitor, along with the Care Quality Commission watchdog have met with the whistleblowers, and are to visit The Christie in the coming weeks.
Earlier this year whistleblower Sandra Haynes Kirkbright risked losing her job after raising fears that the Royal Wolverhampton Hospital were manipulating its death figures.
The incident prompted the health secretary to call for greater protection for NHS whistleblowers.