London to trial 'booze bracelets' to curb street violence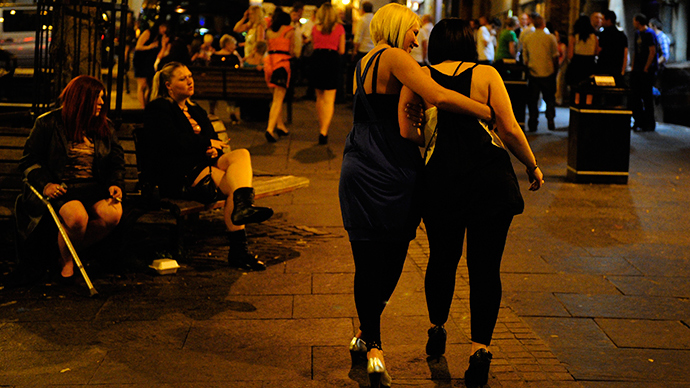 Londoners who commit crimes while drunk may be forced to wear US-style electronic tags that monitor their alcohol consumption under a new scheme to curb alcohol-related violence.
The tags, which are used in US states such as South Dakota, test the wearer's sweat every half hour for the presence of alcoholic substances.
Up to 150 people with repeat offences of drunken violence and disorder will participate in the trial, in which they will be expected to abstain from alcohol for up to four months.
The strategy was introduced publicly by London Mayor Boris Johnson on Thursday as a way to tackle the increasing number of alcohol-related incidents in the capital.
"Alcohol-fuelled criminal behaviour is a real scourge on our high streets, deterring law-abiding citizens from enjoying our great city especially at night, placing massive strain on frontline services, whilst costing businesses and the taxpayer billions of pounds," he said.
Johnson said the tags were designed for the purpose of tackling crime in the capital, and that they would not be used on individuals requiring specialist support and therapy.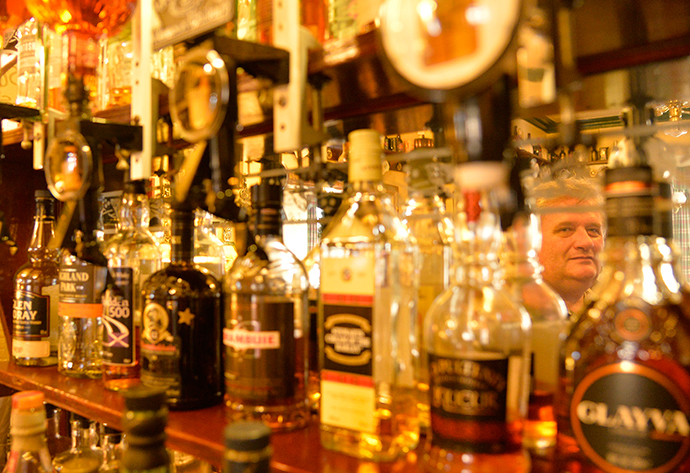 The plan to introduce electronic tags came earlier this year, following a report published by the Home Office showing that around 1 million crimes recorded in England and Wales were linked to alcohol.
It was first mooted in 2010 after a report produced by the BBC showed that London had a "disproportionate" problem with alcohol-related crime.
This is not the first time the UK has piloted schemes to curb alcohol-induced crime. In 2012, the Home Office trialed 10 people with weekly breathalyzer tests as part of the ''Sobriety Conditional Cautioning" scheme, with six successfully staying clear of booze throughout the duration. However, the Home Office said the pilot was too confusing.
The government estimates that alcohol-related crime costs £11 billion per year, and that nearly half of all violent incidents recorded last year were committed by individuals under the influence of alcohol.
Jackie Ballard, chief executive of Alcohol Concern, told RT that the tag should be viewed as part of a broader strategy to tackle binge drinking in the UK.
"About half of all crime is alcohol-related, so it makes sense to get to the heart of the problem by tackling drinking amongst offenders. The alcohol detection tag is a good idea and worth trying but to work effectively it's important that people are given support and access to treatment to truly help them tackle their drinking problems," she said.
"While we welcome local areas taking initiative, it's vital the national government take action through introducing minimum unit pricing [where authorities set the minimum price for a unit of alcohol], which is shown to work in other countries through cutting crime and saving lives."