UK faces possible Ebola outbreak, Hammond warns
The Ebola virus poses "a serious threat" to Britain, Foreign Secretary Philip Hammond has warned.
The statement came as the foreign secretary was to chair an emergency COBRA meeting on Wednesday to discuss the crisis.
Speaking to Sky News on Wednesday, Hammond said that COBRA would assess the situation and "look at any measures that we need to take either in the UK, or in our diplomatic posts abroad in order to manage the threat."
"We are very much focused on it as a new and emerging threat which we need to deal with," he added.
The UK Department of Health has reassured the public that they are not at risk, and that it has the resources to diagnose people with symptoms of Ebola within 24 hours.
"We are well-prepared to identify and deal with any potential cases of Ebola, though there has never been a case in this country," a spokesperson said.
Hammond's warning comes after the deaths of 670 people in West Africa, who were infected by Ebola, including Sheik Umar Khan, a doctor in Sierra Leone treating people infected by the disease.
While no British national has been diagnosed with Ebola so far, a man who traveled from Nigeria to Birmingham was tested on Tuesday. However, results showed no sign of infection.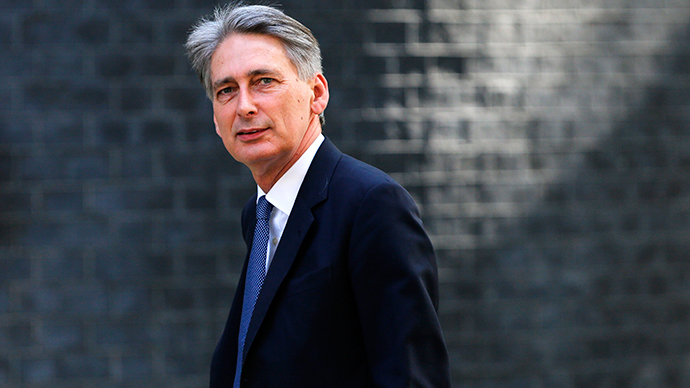 Earlier this week, Public Health England, a branch of the Department of Health, warned UK doctors about the possibility of Ebola symptoms.
Ebola, which until now has been largely contained in Liberia and Sierra Leone, is transmitted between humans via body fluids, such as blood and sweat. While initial symptoms include fever and muscle pains, the virus can develop into nausea, severe vomiting and internal bleeding.
Ebola has a 90 percent mortality rate and there is currently no known cure.
As a result of the outbreak, several West African airlines, including Asky, have stopped flying to Liberia and Sierra Leone, although no Western airline has made similar announcements.
Since its identification in 1976, Ebola has killed 2,371 people, with this year having the highest number of recorded fatalities.
You can share this story on social media: