'Right to privacy breached': Rights group vows to take UK govt to court over DRIP law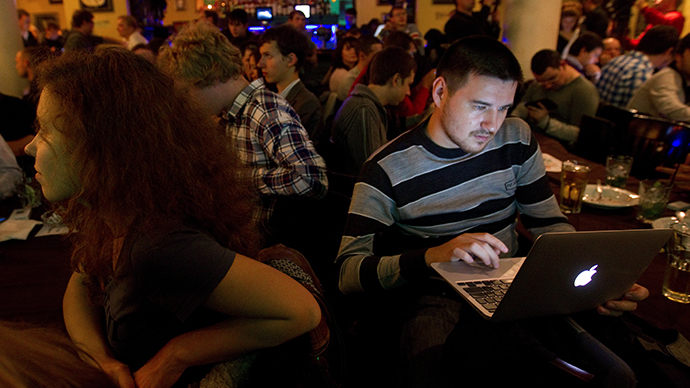 Emergency legislation on data retention and investigatory powers rushed through the UK parliament breach the right to privacy enshrined in human rights law, claim activists pursuing court action against the British government.
The Open Rights Group (ORG) is taking the UK government to court in an attempt to block the Data Retention and Investigatory Powers (DRIP) bill on the grounds it violates a European Court ruling that blanket data retention is unlawful and violates the right to privacy.
"Whilst Parliament swallowed Theresa May's tired arguments that "terrorist plots will go undetected" and "these are powers and capabilities that exist today", she failed to make a compelling argument that holding everyone's data is necessary and proportionate," said an ORG spokesperson.
"Frankly, the Government was evasive and duplicitous, and they were in a hurry to cover their tracks."
The bill will give the British security services access to an unprecedented level of metadata, including records of phone calls, emails and social media activity. It would also force non-UK companies like Yahoo and Facebook to hold information on web activities if their users are based in Britain.
In an open letter to the full House of Commons prior to the bill being passed, a group of senior academics labeled DRIP "a serious expansion of the British surveillance state" that is in potential breach of European law.
"The courts will have the final say on whether DRIP breaches human rights," the ORG spokesperson added. "And no matter what David Cameron believes, the UK has international obligations."
"The European Convention on Human Rights, the European Charter of Fundamental Rights and our own Human Rights Act – all exist to defend our rights and are where we will be able to challenge DRIP."
Labour Party MP and transparency activist Tom Watson described the rapid process by which the bill passed, with 56 MPs voting against, as "democratic banditry, resonant of a rogue state."
"The people who put this shady deal together should be ashamed," he said.