US embassy owes Britain £8mn in parking fines, N. Korea £200k for just 2 cars
Published time: 16 Jul, 2014 16:42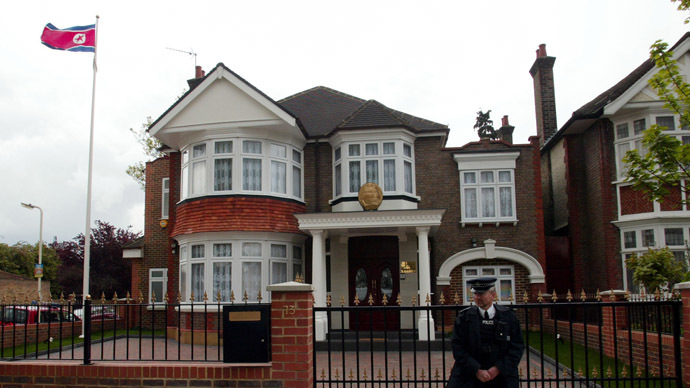 ​It looks like foreign embassies in London have been failing to feed the parking meters, racking up millions of pounds worth of unpaid traffic fines, a ministerial statement reveals.
The United States embassy ranked the worst offender overall with 8,172,245 pounds in unpaid fines for parking offences in 2013, followed by the Japanese and Russian Federation embassies with fines of 5,623,040 pounds and 5,123,450 pounds respectively.
Despite having few diplomatic engagements and only two cars, the North Korean embassy managed to accumulate a debt of 194,565 pounds since 2003 for failing to pay the congestion charge.
Based out of a semi-detached house in Ealing, West London, North Korea's embassy reached the top 10 of 49 offenders listed in the parliamentary statement. However, it fares better than South Korea, which owes 1,248,525 pounds in unpaid fines since 2003.
"The Foreign and Commonwealth Office has held face-to-face meetings with a number of missions about outstanding parking fine debt," read the statement from a senior parliamentary official, Mark Simmonds.
"In April this year we wrote to diplomatic missions and international organizations concerned, giving them the opportunity to either pay their outstanding fines or appeal against them if they considered that the fines had been issued incorrectly."
Serious crimes committed by those with diplomatic immunity in the UK were also revealed in the report, including two counts of driving under the influence of alcohol by staff of the Saudi Arabian embassy, and a case of child abduction and a case domestic rape by staff at the Pakistani embassy.