Scotland's e-break: Internet domain .scot launched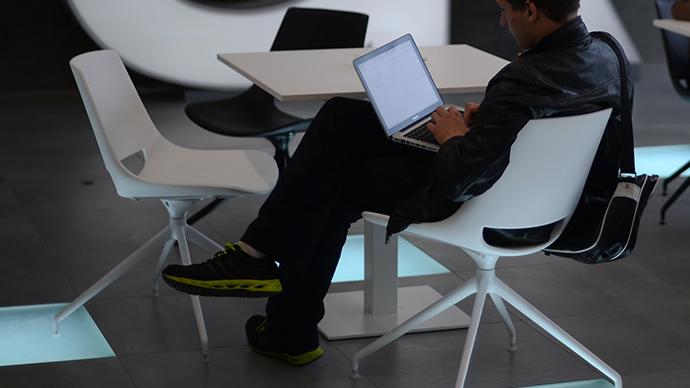 A new internet top-level domain for Scotland .scot has been launched, allowing people to have a .scot web or email address for the first time.
Around 50 websites, which are run by the "launch pioneers" behind the initiative, are expected to go live Tuesday. After September 23, the domain will be open to anyone and interested parties can register their interest through the site http://nic.scot.
.scot was launched after the not-for-profit company Dot Scot Registry agreed terms with the international regulators Icann.It will join a number of new domain names, which have floated this year, including .NYC, .london, .berlin and .wales.
The internet service provider Calico was the first pioneer to register with .scot to help whip up public interest and support in the new domain ending.
The director of Dot Scot, Gavin McCucheon, said that the launch was all going to plan.
"It can take up to a few hours for the new information to propagate across the internet through various domain name servers. The domains should be resolving very soon, this is no glitch," he told the BBC.
The pro-independence Scottish government was quick to herald the initiative, the Yes campaign are among those who have signed up to the new domain and so also have Better Together, who are campaigning for Scotland to remain part of the UK.
"It is entirely right that Scotland should have its own distinctive and recognizable internet domain – in particular, one that will resonate internationally, helping to promote Scottish business and culture throughout the world," said Scotland's Deputy Frist Minister, Nicola Sturgeon.
McCutcheon said that it was a "fantastic day for Scotland online."
"It's a community domain intended for everybody who lives and works in Scotland - and for the 50 million people around the globe who are part of Scotland's diaspora," he said.
Richard Stevenson, from 1&1 Internet Ltd, a company which registers domain names, said that demand for the new domain had been strong, putting the interest down to history.
"Scotland has been synonymous with ambitious, truly innovative and impactful technology," he said.
The Welsh government will follow the Scottish lead and will make the switch from .gov to .wales and .cymru when they become available in 2015. Cymru means Wales in Welsh, spoken by about 30 percent of Wales' 3 million inhabitants.