Britain sold Syria chemicals used to make sarin gas – FO document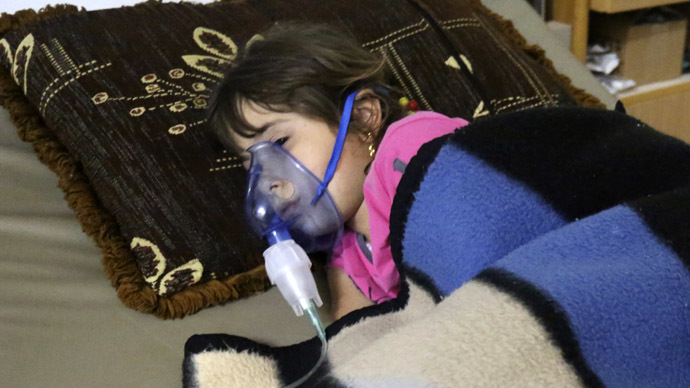 Britain sold Syria chemicals which were used to manufacture sarin, the lethal nerve gas linked to some of the deadliest attacks to hit the country throughout the course of the three-year civil war, a leaked Foreign Office document revealed.
Read more: UK delivered Syria chemicals needed for sarin production 'for 6 years'
Ministers are set to confirm on Monday that UK firms sold the chemicals to Syria in the 1980s, admitting that they played a role in the country's chemical weapons program.
They will also say that there were no proper regulations regarding the sale of chemicals at the time, but that tighter controls exist today. The report says that hundreds of tonnes of the ingredients were sold to Damascus.
The statement comes after official documents from the Foreign Office were leaked to BBC Newsnight.
Sarin, a nerve gas that is hundreds of times deadlier than cyanide, is considered one of the world's most dangerous chemical warfare agents. It works on the nervous system, over-stimulating muscles and vital organs, and a single drop can be lethal in minutes.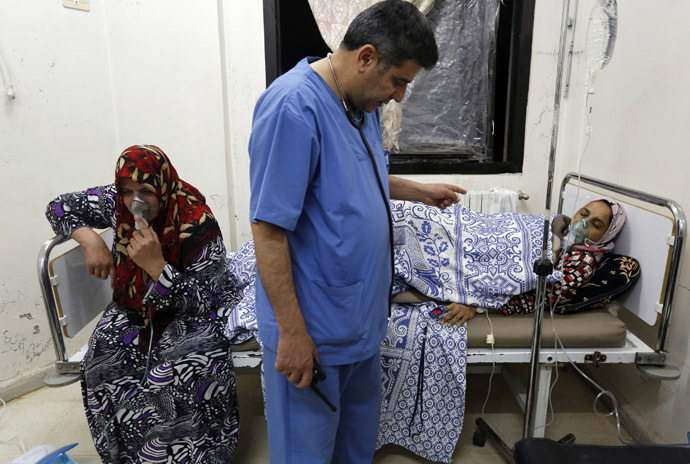 Due to its volatility, sarin has been banned under the Chemical Weapons Convention since 1992.
This is not the first time the UK government has come under pressure for supplying Syria with the materials needed to develop dangerous weapons.
Between 2004 and 2010, the government issued export licenses to British companies allowing them to sell sodium fluoride, a key component in sarin, to Syria.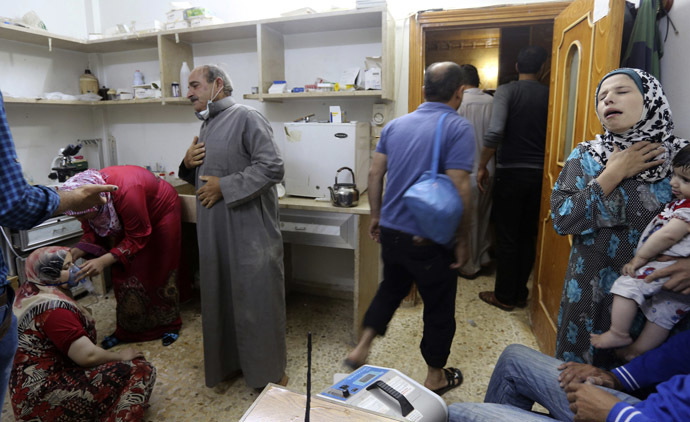 Although the government defended its decision to grant the export licenses on the grounds that they would be used to manufacture cosmetics, many believe that the chemicals have been deployed since the beginning of Syria's civil war.
A report by UN chemical weapons inspectors found "clear and convincing evidence" that rockets containing sarin were fired in the town of Ghouta last August in an attack that reportedly killed up to 1,500 people, including 426 children.
You can share this story on social media: