UK to force telecom firms to spy on British citizens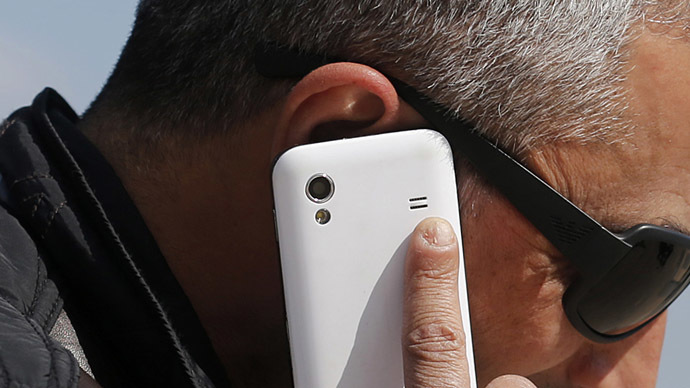 ​The UK government is set to pass emergency laws requiring phone companies to hold detailed records of all phone calls, texts and internet usage for up to 12 months.
Under the new legislation, companies would be allowed to access more data than ever before, including records of every website their customers visit, as well as the identities of people they contacted by phone.
The new laws, which are expected to be supported by both the opposition Labour party and the Tories' Liberal Democrat coalition partners in government, come following US warnings of a terrorist attack in the West, which has resulted in UK airports drastically tightening up their security.
Conservative Home Secretary Theresa May had proposed a similar bill last year.
The Communications Data bill, colloquially nicknamed the "snooper's charter," would have forced companies to store the private information of their customers for up to two years, including private emails and instant messages.
The bill was eventually blocked by Labour and the Liberal Democrats, following months of protest from the public, as well as the world's biggest technology companies such as Google and Twitter.
The Home Secretary faced further obstacles from the European Court of Justice, who in April this year declared that any form of legislation mandating the retention of personal information would be "invalid", because it would breach EU laws regarding privacy rights and protecting personal data.
Following the ruling, a spokesperson for the Home Office told the Guardian: "The retention of communications data is absolutely fundamental to ensure law enforcement have the powers they need to investigate crime, protect the public and ensure national security.
"We are carefully considering the European court of justice's judgment on data retention and are currently examining potential next steps."
With the crisis in Iraq and Syria escalating, May has now called for new surveillance powers to counter the "real and deadly threat from Jihadists," who the government fear could return to the UK radicalized.
Speaking in London in June, she said that the UK faced renewed threats from militant groups like Al-Qaeda and ISIS, who were armed with more resources, weapons and technology.
"They are on the doorstep of Europe, just a few hours' flying time from London, and they want to attack us – not just in Syria or Iraq but here in Britain.

''We are in danger of making the internet an ungoverned, ungovernable space, a haven for terrorism and criminality" she said.
You can share this story on social media: