​NHS cancer care may be privatized in biggest ever outsource plan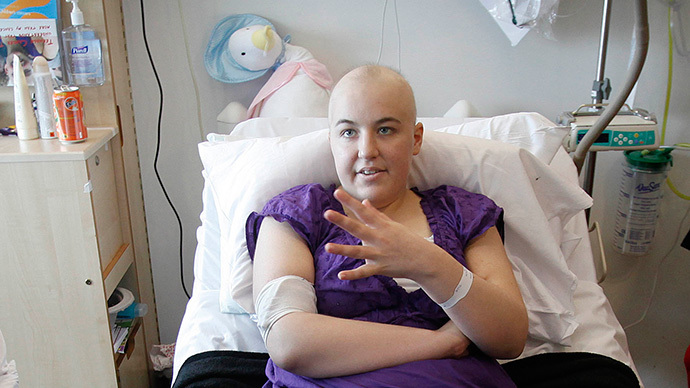 Cancer care in Britain may be privatized as swathes of the National Health Service are due to be outsourced. In Britain's increasingly financialized climate, fears have emerged the NHS is effectively up for sale.
Several companies are currently bidding for a £689m contract to provide cancer care in Staffordshire. The deal is set to span a decade, and will cover four Clinical Commissioning Groups that cater for 767,000 patients.
A second £535m contract – relating to the same Staffordshire CCGs – will cover end-of-life care.
In tandem, the contracts total £1.22bn (over $2 billion). Marking a landmark moment in NHS outsourcing, they eclipse Richard Branson's record high: a lucrative £500m deal to provide myriad health services in Surrey.
UNISON, a UK-based trade union, has criticized the outsourcing plans. Calling for greater transparency in the public interest, their head of health, Christina McAnea, stated:
"Decisions about the future of these services are being taken behind closed doors. Patients, the public, and staff have a right to see all relevant documents about the business case and strategy behind the decision to outsource these services."
An NHS organ could potentially bid for these mammoth contracts. But the CCGs in question have confirmed they are also open to tenders from private firms and consortiums.
The four CCGs – based in Cannock Chase, North Staffordshire, Stoke-on-Trent and Stafford and Surrounds – had intended to improve the county's cancer care facilities, following numerous patient complaints. Whoever secures the contract must "transform the provision of cancer care in Staffordshire and Stoke", they emphasize.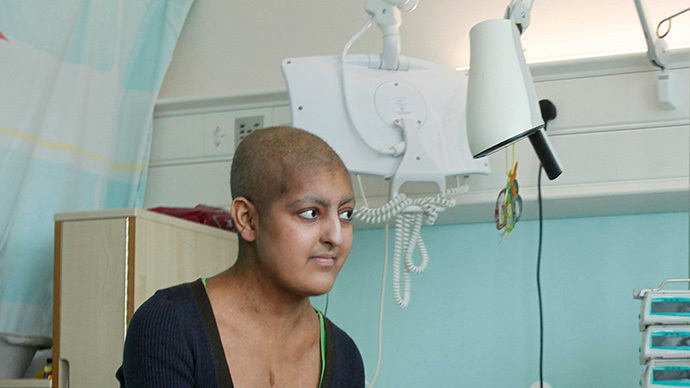 End-of-life care reform is also paramount, according to the CCGs. Gravely ill people wishing to die in their own homes are often unable to do so, while carers and patients frequently report negative experiences of a "fragmented, poor quality, unresponsive service".
Public-private partnership advocates argue the reforms could potentially improve poor patient care. Commenting on the planned changes, the Department of Health stated: "The key thing is that patients get the best possible care, free at the point of use, no matter who provides it."
According to a recently published MacMillan report, Britain's record of cancer diagnosis and care is substandard. Thousands of cancer patients are diagnosed too late, and subsequently offered little compassion during their treatment. The report reveals that the UK's survival rates for four aggressive forms of cancer are lower than five other states of similar socio-economic background. Such damning statistics highlight the need for urgent reform.
Andrew Donald, chief officer presiding over the CCGs, insists planned changes to cancer and end-of-life care in Britain are in the public interest. "The Transforming Cancer and End of Life Care Program is about taking an integrated approach to the commissioning and management of cancer, putting the patients at the center of the process – it is not about privatization", he claims as quoted by The Guardian.
But the prospect of further outsourcing the state's health care has roused anger in many quarters. Disgusted by recent developments, shadow health secretary, Andy Burnham said: "David Cameron and his ministers need to be reminded that they have never been given the permission of the public to put the NHS up for sale. Piece by piece, they are unpicking the NHS and selling it off to their friends in private health."
"The most sensitive areas of NHS care are being opened to the private sector. This shows there is no limit to the willingness of the government to replace NHS services with those from profit-driven companies," the NHS Support Federation's director, Paul Evans stated.
Nuffield Trust is an independent think tank that carries out research and policy analysis focused on UK health care. Their recent work illustrates that outsourcing of NHS services has risen starkly under the current coalition. The government increased NHS expenditure on community health services from £1bn to £1.77bn between 2010 and 2013. In a similar vein, private companies experienced a 12% rise in demand for their provision of key mental health services over twenty four months.
Commenting on the profit-centered nature of the planned program, UNISON's Christina McAnea warned: "Clinical Commissioning Groups are potentially handing over all decision-making on these crucial services to private companies. This is much bigger than just asking private companies to provide a service: this is asking them to design the whole system. With profit as the main driving force, how can it not lead to problems?"
You can share this story on social media: