Thousands of UK children younger than 10 treated for depression - report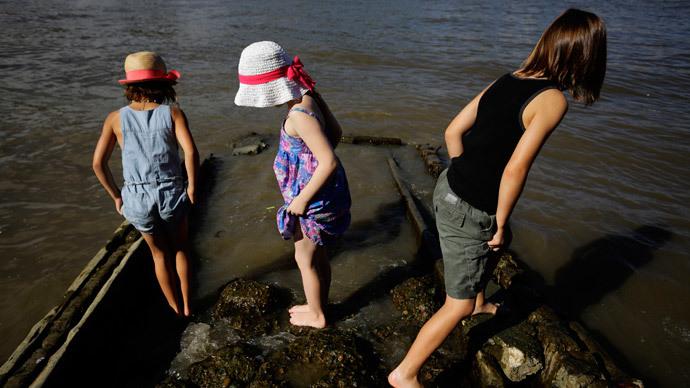 Over 4,000 children aged 10 or under have been treated for stress in the last five years, figures from two of Britain's biggest NHS mental health trusts show, while the government has cut the budget for mental health treatment, local media reported.
These figures were obtained under the Freedom of Information Act by the Daily Mirror newspaper and revealed on Monday. The report also included estimates from two NHS mental health trusts for last year.
The South London and Maudsley NHS Foundation Trust treated 814 children under 10 years old for stress, anxiety or depression in 2013, according to the paper. The mental health trust is recognized to be one of the largest in the UK, treating people from across the country.
Another renowned service, the South Essex Partnership University NHS Foundation Trust, treated 102 children aged 10 or under for the same mental health issues in 2013. The paper said that the figures have more than doubled since 2008.
The report covers just two out of 60 mental health trusts in England, meaning that the number of children affected across the country could be much higher.
Experts said that the causes of the children's psychological problems originate in school. This is due to peer pressure and an avalanche of assessments, not to mention a 'toxic climate' in the online culture.
"An increase in under-11s needing mental health services is a sad and very worrying indictment of the society we live in, and the pressures children face," said Lucie Russell, Director of Campaigns and Media at YoungMinds mental health charity, according to its website.
"Every day we hear about the unprecedented toxic climate young people face in a 24/7 online culture, where they can never switch off, where they experience constant assessments at school, bullying, sexualisation, consumerism and pressure to have the perfect body at a young age. This leads to thousands of young people, including children, suffering a range of mental health problems such as anxiety, extreme stress and depression, as these statistics show."
Nevertheless, local authorities slash budgets for early intervention schemes such as educational psychologists, social workers and parenting programs. 34 councils out of 51, which responded to a request by YoungMinds, said they had slashed spending on child and adolescent mental health services since 2010.
The charity group has urged the government to stop the cuts in a bid to prevent the crisis.
"That's why it is vital we take responsibility for the stress we are loading on to children and act now to provide support for them when they need it. This means stopping yet more cuts to early intervention support services, ensuring there is more support for young people in schools who are struggling, making resilience-building a key part of the curriculum and increasing the budget for children and young people's mental health services, which is currently only a measly 0.7 percent of the overall NHS budget," said Russell.
Former Health Secretary Alan Johnson, has initiated a Health Select Committee investigation into the paper's findings.
"What you have uncovered is shocking. It is clear children increasingly have to receive NHS care because of cuts to child and adolescent mental health budgets," he told the Daily Mirror.
However, British Liberal Democrat politician, and Minister of State for Care and Support, Norman Lamb, insisted that the government is spending money on mental health, admitting it was "totally unacceptable to disadvantage mental health when allocating funds."
He added that the government is investing £54 million (more than $88.5 million) in child therapy. "I have always been clear, mental health must be treated with equal importance as physical health."
In 2011, the YoungMinds organization estimated that 100,000 children could be hospitalized every year due to self-harming by 2020, according to the group's website.
Russel added that the World Health Organization's estimates indicate that by 2030 depression is going to be the biggest health problem in the Western world.
You can share this story on social media: