English no longer first language for 1,700 UK schools – report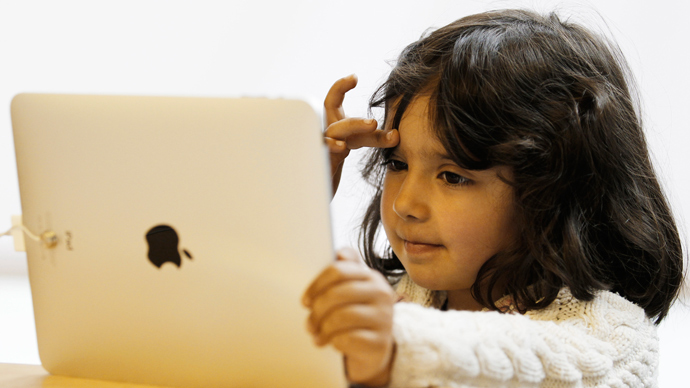 For an increasing number of British school kids English is no longer their first language, with children in 1,700 schools across the country speaking another tongue at home.
The UK's Department for Education figures indicate that English is no longer the first language for the majority of pupils at one in nine schools across the country. The number of pupils with English as their second-language has risen by 20 percent to almost 1.1 million since 2009, reports The Daily Telegraph.

The newspaper claims that non-English speaking pupils come to school at the age of five with no experience in using the language. Most of the children speak one of 14 different languages including Pahari, Urdu, Bengali, Punjabi, Somali, Polish, Hindi, Gujarati, Tamil, Portuguese, Arabic, Spanish and Pashto.

The schools have hired interpreters to help to cope with the language barrier at parents' evenings and enlisted bi-lingual teaching assistants for reception classes.

The new figures show that schools where native English speakers are in the minority are not entirely in London as previously suggested, but rather are spread across the country. While 968 of the 1,755 schools are in the capital, there are a total of 290 across the Midlands, 172 in the North West and 162 in Yorkshire and the Humber.
The schools are attended by a total of 835,174 children. The number of pupils speaking another language other than English as their mother tongue has risen by 10 percent in the past five years.

The highest proportion of children with English as a second language is in Sacred Heart Primary in Sandwell in the West Midlands, with almost 99 percent speaking another language first, the official figures cited by the daily showed.

As part of annual census more than 15,288 primary and secondary schools provided the information about the first languages of the pupils to the Department for Education.
The report comes after growing concerns about the huge influx of migrant workers in the country. David Cameron's government lifted restrictions on the rights of Bulgarians and Romanians to work in the UK on January 1. A survey conducted in January by Daily Mail showed that an overwhelming 77 percent of Britons fear that the biggest strain will be on schools.

Douglas Carswell, a backbench Tory MP, urged for a "national debate about the impact of social cohesion" in Britain adding "I want to make sure that we create first and second generation Britons," the newspaper quoted him as saying.

According to official estimates, the number of pupils is to grow by a million exceeding eight million by 2022, the highest levels in more than 40 years, the Telegraph reported.

However, Vice president of the EU Commission has urged Briton to stop the political rhetoric about an "invasion of foreigners" as the politicians were putting the future of the UK in jeopardy

"The fact and figures, and we all know this, show it is simply not true and I do believe also that British industry has made it very clear, putting the figures on the table and showing that the GDP of Britain rose by 3-4 percent because of the input of these working Europeans who come to Great Britain," said Viviane Reding, during her webchat on European citizenship on January 10.

She added that most of the things people in Great Britain are told about the wave of migrants, who take jobs and leech off the welfare system are "myths."
You can share this story on social media: