UK police spend $85,000 on cardboard cutout 'gimmick' – report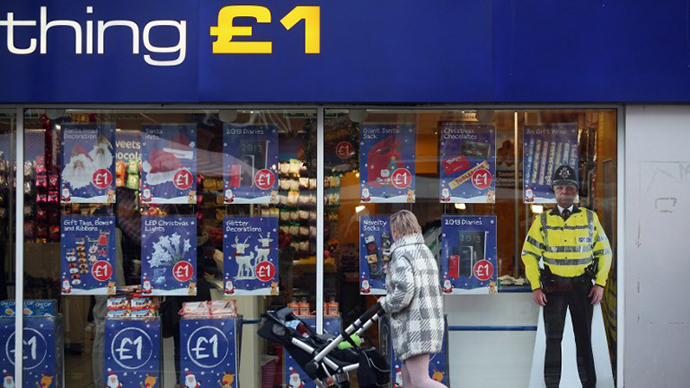 More than 750 cutouts of policemen have been bought by UK forces at a cost of more than $85,000. The 2D police constable cutouts are aimed at deterring shoplifters who would mistake them for real officers from afar...but no one knows if they really work.
Police forces across England have purchased a collective 782 cutouts. At the same time, some 10,000 jobs have been cut, according to a recent report released by Mail Online.

Twenty-one police forces have forked out £53,940 (more than US$85,000), meaning nearly half of all the UK's police forces have "invested" in what a campaign group has termed a "gimmick."

"Until it's shown that these actually work, this seems to be a gimmick that will take money away from essential front-line services," Andy Silvester, campaign manager for the Taxpayer's Alliance, told the Daily Mail on Saturday.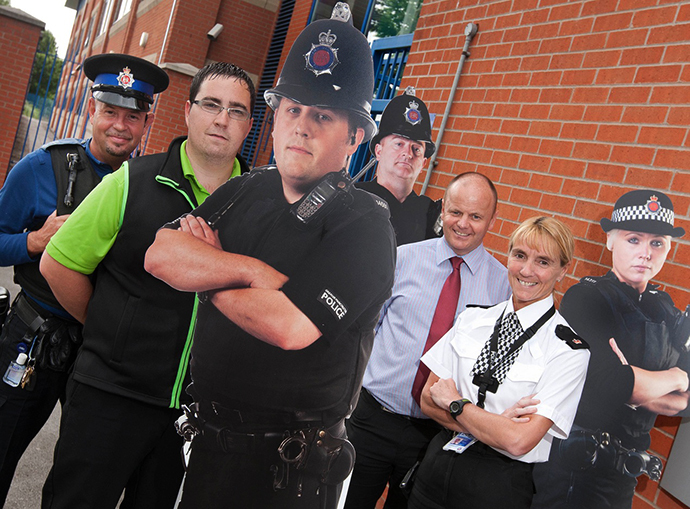 "The public want the thin blue line to be made of police officers, not cardboard. No cut-out, to my knowledge, has ever slapped handcuffs on a criminal," Silvester said.

Some of the pretend policemen have even fallen victim to the actions of criminals themselves, with several having been stolen by thieves and jokers, or destroyed by vandals.

Gwent Police in South Wales purchased 52 cutouts at a cost of £13,260 (nearly $22,500), meaning £255 ($432) was spent on each one.

Other police forces across the country spent between £2,745 ($4,657) and £11,280 ($19,137) on the figures.

The two-dimensional figures first caused a stir in 2009, prompting some forces to issue statements on their usage. Some £20,000 ($34,000) was spent.

Earlier in 2014, a man sized one of the cutouts from a petrol station, and was shown kicking it to smithereens on CCTV. He was issued a fine of £90 – more than the cost of each figure in some areas – after his license plate number was also recorded.

The incident took place in Essex, southeast England, and had shortly followed statements that the figures would be removed because of how ineffective they were. The cutouts were deployed in Essex with the intention of preventing drivers from speeding off without paying for fuel.

In November 2013, more than 50 cardboard cutouts of the same police officer were produced for Gwent, at a cost of £13,000 ($22,000).

South Yorkshire police released figures saying that the figures cut crime by 35 percent. However, no other police forces have cited such figures.