Flush with coke: UK so high on cocaine that users have 'contaminated tap water'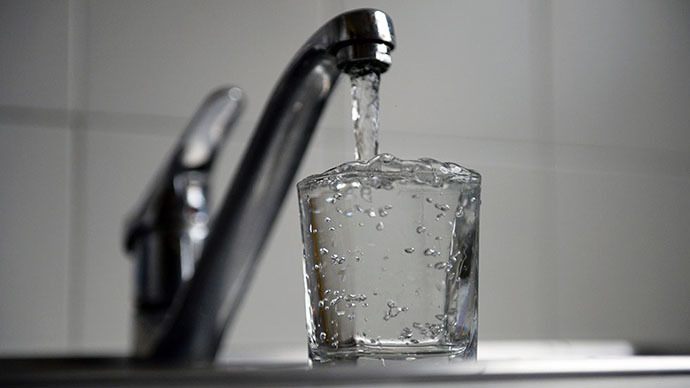 Experts from the drinking water inspectorate found that cocaine use in Britain is now so high it has contaminated the drinking water supply, even after it has gone through intensive purification treatments, UK media reports.
Scientists found supplies of drinking water contained traces of benzoylecgonine, the metabolized form of the drug after it has been processed by the human body. Benzoylecgonine is the same compound used for urine-based tests for cocaine, the Sunday Times reports.
The findings are an eye-opening indication of how widely the drug is used in Britain.
"We have near the highest level of cocaine use in western Europe. It has also been getting cheaper and cheaper at the same time as its use has been going up," Steve Rolles, from the drug policy think-tank Transform, told the Sunday Times.
Nearly 700,000 people aged 16-59 are estimated to take cocaine every year in Britain, and there are around 180,000 addicted users of crack cocaine, according to the charity DrugScope.
Health officials stressed that the amounts found in drinking water were very low and unlikely to represent a danger to the public, however.
A recent report from Public Health England found that quantitiess of cocaine at 4 nanograms per liter, around one-quarter of what was found before the water was treated.
"Estimated exposures for most of the detected compounds are at least thousands of times below doses seen to produce adverse effects in animals and hundreds of thousands below human therapeutic doses," the report states.
Although cocaine use in Britain is among the highest in Europe, its use has actually decreased since the 2008 financial crisis and has been steadily falling among 16-24 year olds, who no longer see it as glamorous – largely because its widespread availability has reduced its subversive appeal.
But among older generations, it still retains its whiff of subversive decadence and glamour.
"It's ridiculous, I've been at parties when there have been more people in the bathroom than outside it, yet this strange etiquette is still upheld. I think it's partly about exclusion and inclusion – who's in, who's out, who's cool and who's not. It's remarkably childish, but if you're a middle-aged professional who doesn't get out much, then that bathroom can seem like the hottest ticket in town," Matthew, a 49-year-old corporate lawyer, told The Guardian.
You can share this story on social media: