'UK losing war on drugs': Deputy PM calls for strategic change
Published time: 14 Dec, 2012 13:34
Edited time: 14 Dec, 2012 17:34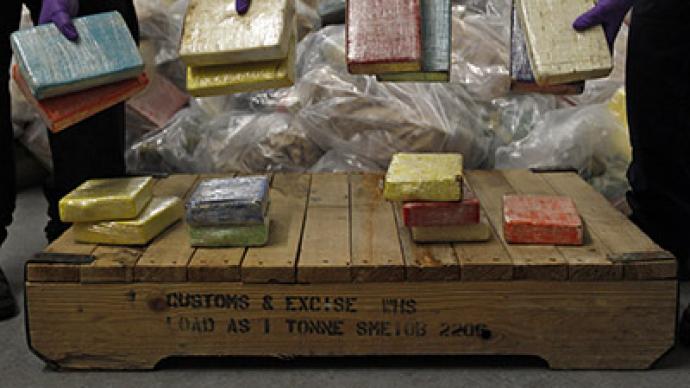 British deputy PM Nick Clegg is pushing for an inquiry into drugs law to be opened with a view to possible reform. He called for a new strategy in a war that claims thousands of lives every year, criticizing the "conspiracy of silence" surrounding the deb
The leader of the UK's Liberal Democrat Party has urged Prime Minister David Cameron to be courageous in the fight against drugs in Britain. Earlier in the week Cameron refused a request to open a royal commission into possible drugs reform, arguing that it was unnecessary and current measures were "actually working."

"We are losing the war on drugs on an industrial scale," Clegg told UK newspaper the Sun. "If you were waging any other war where you have 2,000 fatalities a year, your enemies are making billions in profits, constantly throwing new weapons at you and targeting more young people – you'd have to say you are losing and it's time to do something different."

Calling the current attitude to drugs in the British government "a conspiracy of silence," Clegg highlighted the government's reluctance to broach an all too "controversial" issue.
He signaled the more liberal approach to drugs legislation, pioneered in Europe by Amsterdam and Portugal, as well Washington and Colorado in the US, hinting that the UK should perhaps follow suit.  
A report released by the House of Commons Home Affairs Committee entitled "Drugs: Breaking the Cycle" on Monday suggested "alternative ways of tackling the drugs dilemma" based on models introduced in some Latin American countries. Uruguay passed a bill back in November to legalize the possession and production of marijuana.
Professor David Nutt, author of "Drug harms the UK: A multi-criteria decision analysis" justified the de-criminalization of drugs, maintaining it would reduce the "rising tide of damage from alcohol."

"There is no doubt that a lot of people drink because it is legal and if there were an opportunity to use cannabis in a coffee shop-like model, they would not drink," said Nutt to the Affairs Committee.
­
'Anti-drugs, pro reform'
Clegg is pushing for a more relaxed stance to drugs legislation, suggesting that a possible decriminalization of possession in conjunction with a crackdown on trafficking could be a viable option. Currently in the UK possession of an illegal drug is punishable with a minimum jail sentence of two years and a fine.

"My view is that we've been waging the war on drugs for almost 40 years, and I don't think by any stretch of the imagination it has worked," stressed Clegg, expressing his belief that being anti-drugs meant ushering in reforms.
Previously, Clegg's party, the Liberal Democrats established a panel to discuss the decriminalization of illicit drugs.  
Mr Clegg moved quickly to play down his defiance of the Prime Minister Cameron's refusal to open the enquiry, saying "he did not see this as a thing between myself and the prime minister."