US-based ex-Barclays staff charged by UK in Libor scandal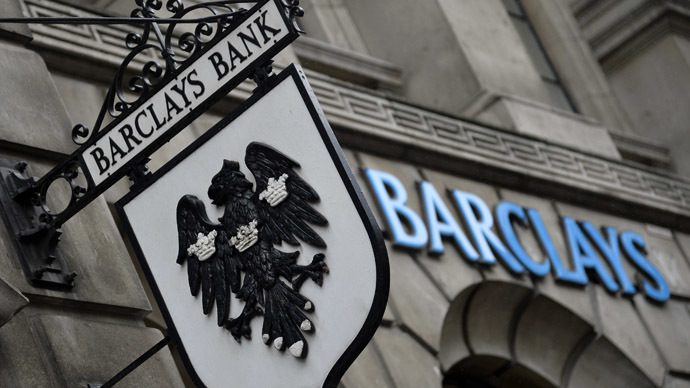 The UK filed its first criminal proceedings against scandal-struck US-based Libor traders on Monday over the alleged rigging of global benchmark interest rates. Three former Barclays traders are to be charged, according to the UK's Serious Fraud Office.
Jay Vijay Merchant, Alex Julian Pabon and Ryan Michael Reich are the three former New-York based Barclays employees who have been charged by the Serious Fraud Office (SFO) with conspiracy to defraud.

"He is not guilty of this offense and will vigorously contest these allegations at his forthcoming trial," British law firm Hickman & Rose, which is representing Reich, said in a statement. The lawyers for the remaining two men were not available for comment, reported Reuters.

While the SFO confirmed that the trio are in the US, they are due to appear at Westminster Magistrates Court in London on May 27. The occasion could set the ball rolling for the first extradition to the UK from the US in what has been a lengthy investigation into Libor (London interbank offered rate) manipulation.

The Libor scandal dates back to 2005. Libor is the average interest rate that underpins trillions of dollars worth of loans, contracts and mortgages through the interest rates of major London banks. The scandal drew in some of the world's biggest financial institutions, including the Royal Bank of Scotland, UBS, and Barclays.

Barclays was the first bank to settle in the wake of the rate manipulation accusations, paying some $450 million in fines in 2012 after admitting misconduct.

The subsequent backlash forced out four top Barclays directors, including chief executive Bob Diamond in 2012, who had previously insisted that he would not resign.

So far, US and European authorities have fined 10 banks and brokerages a total of $6 billion.

Twelve people are now facing criminal charges in the US and UK, among them the three from Barclays for the manipulation of denominated Libor. Twenty-two potential co-conspirators have also been identified, but not publicly named.

The charges fall at a time when a parallel investigation is underway into foreign exchange market rigging. On March 5, the Bank of England was forced to suspend a member of staff.