Mafia boss wins extradition battle in shock UK ruling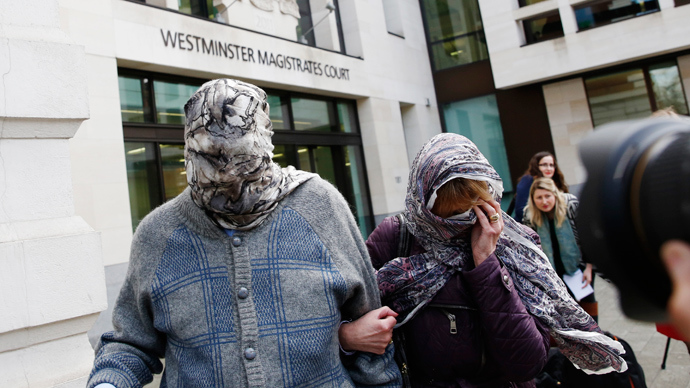 Convicted Mafia boss Domenico Rancadore walked free from a Westminster court after a judge ruled sending him back to Italy to serve a seven year prison sentence would breach his human rights. Rancadore had lived incognito in the UK for nearly 20 years.
Domenico Rancadore, 65, who is nicknamed 'The Professor' due to his former profession as a teacher, was sentenced to seven years in prison in Italy in absentia for his integral role within the Cosa Nostra, the leading Mafia syndicate in Sicily, British media reports.
Rancadore was allegedly involved in extortion and bribery in Trabia, near Palermo, the Sicilian capital.
He fled Sicily in 1994 and since then has been living in Britain in a modest suburban home in Uxbridge, in northwest London using the fake alias of Marc Skinner with his wife and two children. He worked as a chauffeur until Scotland Yard raided the bungalow belonging to his wife in August last year.
Police were acting on an extradition request from the Italian government who claim Rancadore was one of the heads of the Cosa Nostra between 1987 and 1995 and was on their most wanted list.
The evidence against Rancadore was deemed sufficient for extradition. In an earlier hearing Benjamin Seifert, for the prosecution, told the court that the accused was one of the heads of the notorious Cosa Nostra.
"Mr Rancadore was one of the heads of an armed organization known as Cosa Nostra, which is said to be one of the most powerful Mafia organizations in Sicily which spread terror in Sicily by imposing its rules and systematically murdering anybody who did not comply with the will of the organization," said Seifert.
Senior District Judge Howard Riddle at Westminster Magistrates Court initially planned to return Rancadore to Italy but his lawyers argued that this decision would breach his human rights.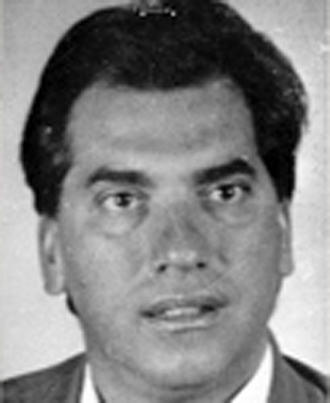 They said he would be kept in solitary confinement, as Mafia convicts get rough treatment in Italian prisons.
Their argument was based on his ailing health; Rancadore has already received hospital treatment after suffering a heart attack and has spent seven months in custody in the UK.
But because of an earlier test case, Judge Riddle reversed his decision to extradite Rancadore.
The UK High Court had ruled in an earlier case between Hayle Abdi Badre and the Court of Florence that assurances given by the authorities in Italy on prison conditions were insufficient and as such if Badre was extradited it would breach his human rights under Article 3 of the Human Rights Act, which prevents torture, punishment and in this case inhuman or degrading treatment.
Riddle made clear in his judgment that he was bound by the High Court's earlier decision.
"It will be clear that in my original draft of the decision was that I am satisfied the warrant is valid, I must order that Mr Rancadore is extradited to Italy. However, the Hayle Abdi Badre v Court Florence changes my decision. The judgment of the High court is binding on me," he said.
During the extradition hearings Patrizio Gonnella, a law professor and Italian prison expert addressed the court through an interpreter to explain the state of Italian jails which are some of the most crowded in Europe.
"Today the matter of safeguarding of health is the biggest, the most critical, issue in our prisons."
He added that it was not uncommon to find inmates "living in a state of abandonment."
The case was further swung in Mr Rancadore's favor when his counsel, Alan Jones QC, told the court that two arrest warrants had been issued for his client last August but that the second one was significantly different to the first.
In the second warrant the level of crime had been elevated, which amounted to a "deliberate decision to prejudice this man's rights," said Jones, describing the second warrant as "dramatic" and "lurid."
Riddle will grant the Italian government the right to appeal his decision.
Meanwhile Rancadore's bail was set at £20,000 ($33,000). He will be electronically tagged, subjected to a curfew and will have to report regularly to Uxbridge police station to make sure he doesn't abscond.
Italy will likely put up a fight to get him back during the appeals process. Rancadore was arrested under the European Arrest Warrant (EAW) which was introduced in 2004 on the back of the September 2001 terrorist attacks and replaces extradition agreements between individual countries.
The EAW is based on the fact that the justice systems of all member states are equal, but this ruling now throws that into question.