Russia's wrestling jewel looking forward to hosting world cup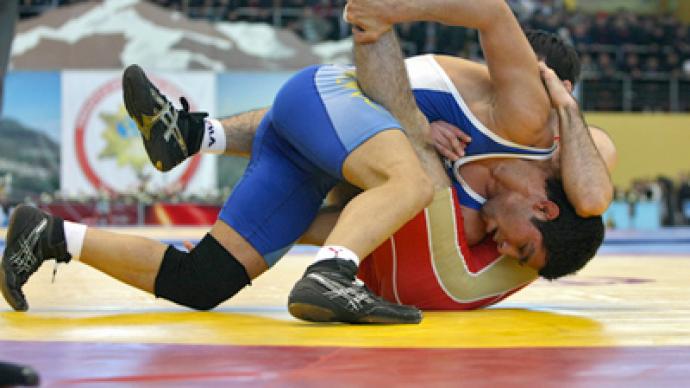 Russia's republic of Dagestan has been the jewel of the country's fighting arts scene for years, with freestyle wrestling being far and away the number one sport.
Dagestan is the country's southernmost region, on the coast of the Caspian Sea bordering Azerbaijan and Georgia. It is also the country's most multiethnic area, where 14 languages are considered native, with Russian uniting over 30 different cultures and nationalities. Local legend has it that when Allah's messenger was handing out languages, there was a severe snowstorm in Dagestan, causing him to dump all he had left. When the weather settled, people came out of their homes and each settlement spoke a different tongue. "Dagestan is wonderful and unique and we are proud of our country, our history and our culture. We are a multi-ethnic republic with more than 30 peoples living together at a comparatively small territory, living in peace and consent. We have a glorious history and we are looking into the future," explains the republic's president, Magomedsalam Magomedov. However, it is not just legends and beauty that make this region stand out in Russia. Сombat sports, especially freestyle wrestling, seem to be the republic's forte and the locals themselves will probably tell you that it is in their blood. Wrestlers from Dagestan have always been among the top producers of silverware for Russia. Over the years locals have provided dozens of Olympic medalists, including hundreds of the World and European Championships trophy winners. "People live and breathe wrestling in Dagestan. It's a way of life, and sometimes even the meaning of it. Dagestan has always helped Russia step up from 17th or 18th place to second or third – just take a look at the Olympic Games statistics. That's why I believe that Dagestan deserves not only this World Cup, but the World and European Championships as well. And FILA president Raphael Martinetti supports this too as long as the entire infrastructure is in place," says the sport's Olympic Champion Sagid Murtazaliev. Russia, and Dagestan in particular, is a true world center for developing freestyle wrestling. Over the years this region has produced 41 world and 11 Olympic champions. So holding of a World Cup here in Makhachkala for the first time is a true recognition of Dagestan's major contribution to this sport. The advancement of wrestling in Dagestan and Russia as a whole does not simply rest with the locals' sheer enthusiasm. An international program called "Fight and Win" has been launched in Russia with the sport's global promotion being just one of the objectives. "The Fight and Win program has been our key plan of action at the Wrestling Federation of Russia since 2006. It was initiated by Senator Suleiman Kerimov, who chairs the Federation's Board of Trustees. We have presented a plan of action up to the year 2020 to Vladimir Putin. Our wrestlers had a meeting and a training session with him and he highly evaluated the results of the program," says Georgy Bryusov, vice-president of the Russian Wrestling Federation. Prime Minister Putin, who is no stranger to martial arts, having competed in Judo back in the 1970's, understands the athletes' needs and objectives. The Fight and Win program also provides for some major sport infrastructure development across the board with a post-construction commercial schedule already in place. And that means more jobs in a region where they are in highest demand. "Our team is as international as it gets. We have guys from Georgia, Abkhazia, Ossetia, all North Caucasian republics, Siberia, and from St. Petersburg as well. And all of you are working together for one goal: for the interests of Russia. And you are doing a great job. Thank you, guys. You are the pride of our country. We always watch your performances, cheer for you, and await your victories," says Putin. The venues at wrestling events in Dagestan are usually packed to the rafters. There are always people sitting even in the aisles and plenty more outside begging to get in. And that is because the people of Dagestan know their wrestling and it does not matter whether the athlete is from Russia, Cuba, Iran or Hungary. A good performance will always be cheered. This fact alone makes this small republic a perfect candidate for future grand wrestling events.
You can share this story on social media: