Women's freestyle wrestling event concludes with Russian gold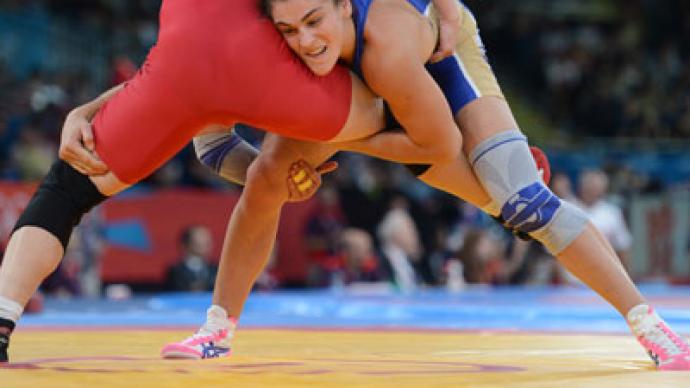 Natalia Vorobieva of Russia has claimed an Olympic wrestling gold in the women's 72-kg freestyle and lifted Russia to fourth place overall in the medal standings.
The 21-year-old, a three-time junior world champion, denied Bulgaria veteran Stanka Zlateva Hristova her first gold medal.Vorobieva dropped the first period, but just 46 seconds into the second, she pinned her more experienced opponent for the win. Hristova, a five-time world champion, also settled for silver in Beijing four years ago. Yet another Russian hopeful, Valeriya Zholobova, failed to snatch a medal in the 55kg category losing a bronze medal bout to Yuliya Ratkevich of Azerbaijan. Japanese wrestling legend Saori Yoshida won her third Olympic gold defeating Beijing bronze medalist Tonya Verbeek of Canada 5-0 in the final.