Tour de France winner Wiggins run over by car
Published time: 8 Nov, 2012 10:02
Edited time: 8 Nov, 2012 14:03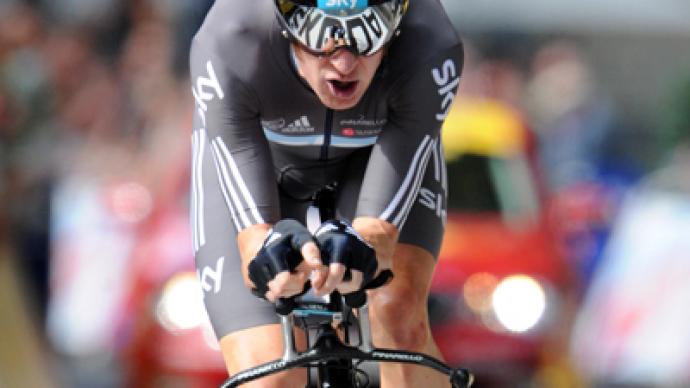 Tour de France cycling champ and London 2012 gold medallist, Bradley Wiggins, has been taken to hospital after a traffic accident not far from his home in the English town of Eccleston.
­Wiggins was on one of his regular training rides when he was hit by a car driving out of a petrol station.

"There was a loud screeching of tires and a rather big bang," garage attendant Yasmin Smith, who went to Wiggins' aid, told Sky News. "A customer said there'd been an accident so I shot out to see a gentleman on the pavement. He did look in a lot of pain with his ribs more than anything – he kept holding himself. His color changed in his face and he was deteriorating within minutes with the pain.I didn't realize, who he actually was until he got into the ambulance – I was more concerned about his health," she added.
Luckily the 32-year-old athlete avoided really serious injuries, escaping with a number of broken ribs, cuts and bruises.
Doctors say his life isn't in danger and suggest Wiggins will have a speedy recovery and return to cycling.