Volosozhar and Trankov defend European title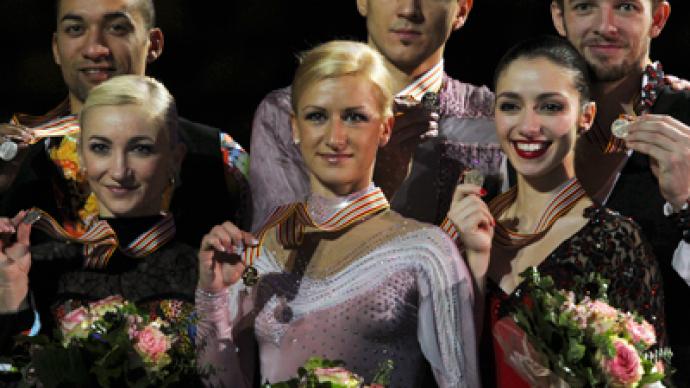 Russia's pair skaters Tatiana Volosozhar and Maksim Trankov have retained their European figure skating crown scoring a season best 212.45 points in Zagreb.
Last month's Grand Prix Finals winners perfectly executed a triple twist and some tricky lifts to score top marks leaving Germany's four-time world champions Aliona Savchenko and Robin Szolkowy more than 7 points behind."Last year the German pair missed the European Championships and we won in their absence," the R-Sport new agency quotes Trankov as saying. "This time the victory at the Euros is very important because we beat the best pair in the world."Italians Stefania Berton and Ondrej Hotarek settled for third and their country's first pairs medal with 187.45 points.Friday sees the ladies' short program and the finale of the ice dance, where Russia's Ekaterina Bobrova and Dmitry Soloviev lead after the short dance. Both men's and ladies' free skating will conclude the championships on Saturday.
You can share this story on social media: