Russian figure skaters revolt against national team's coaches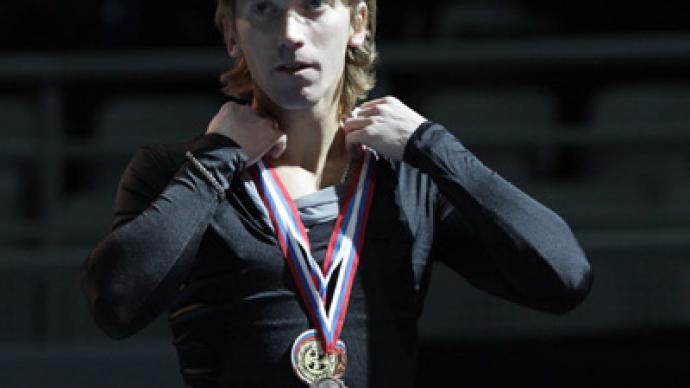 Russian figure skaters have openly spoken out against the national team coaching council's choice of the squad for the 2013 European championships.
The skaters are outraged by the fact the Konstantin Menshov, who won bronze at the Russian championships in Sochi this week, was left out of the team. Instead, the coaches gave Maksim Kovtun a chance to compete at the Euros, despite him finishing only fifth in the national selection. "The coaching council is garbage!!! All the athletes stand by Menshov. Without exception!" Maksim Trankov, newly crowned Russian pairs champion with Tatyana Volosozhar, wrote on his Twitter page. The national team's administration believes 16-year-old Kovtun has greater potential that Menshov, who's already 29, and therefore can bring more glory to the country in the future. Meanwhile, the decision to leave Menshov out of the squad doesn't contradict with the regulations of the Russian Figure Skating Federation. According to it, the top two in the national championships automatically qualify for the Euros, while the third member of the team can be selected by the coaching staff.  Kovtun will join Evgeny Pluschenko and Sergey Voronov in the men's competition at the 2013 European Figure Skating Championships to take place in Zagreb, Croatia between January 21 and 27.
You can share this story on social media: