Russians claim two skating golds in Paris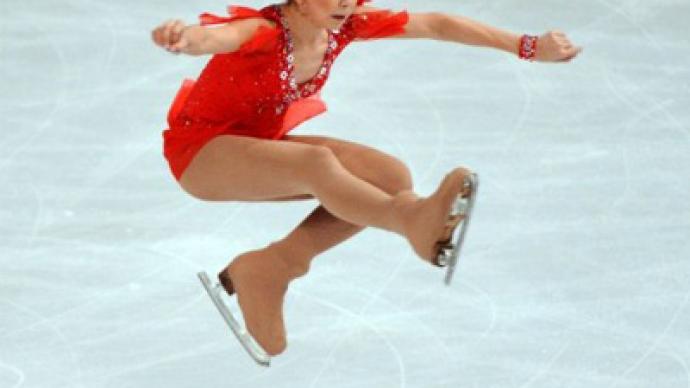 Rising Russian star Elizaveta Tuktamisheva has sealed her senior debut with a second ISU Grand Prix figure skating gold as she impressed the fans in Paris with a red hot latin dance. While two Russian pairs built on the progress.
The 14-year-old wunderkind took the Trophee Eric Bompard title ahead of two skaters 10 years her senior – Italy's Carolina Kostner and two-time US champion Alissa Czisny. The competition was close though. Tuktamisheva (182.89) beat three-time European champion Kostner by 3.57 points with Czisny taking bronze a mere 0.17 points behind the Italian.The only thing the Russian may regret now is that she will not be admitted to next year's European and World Championships due to her young age. She takes it philosophically though. "I'm not sad about that. I think I can use this year in order to get my skating to a higher level so next year I'll be able to go to European and World Championships not as a junior but as a senior," AFP quotes Tuktamisheva as saying.Also on Saturday evening, Russian fans cheered after yet another blazing performance by two pairs. Tatiana Volosozhar and Maxim Trankov (194.13) went on top, while Vera Bazarova and Yuri Larionov (184.91) finished second, leaving the Canadian pair Meagan Duhamel Eric Radford more than eight points behind.
You can share this story on social media: