New star born in Russian figure skating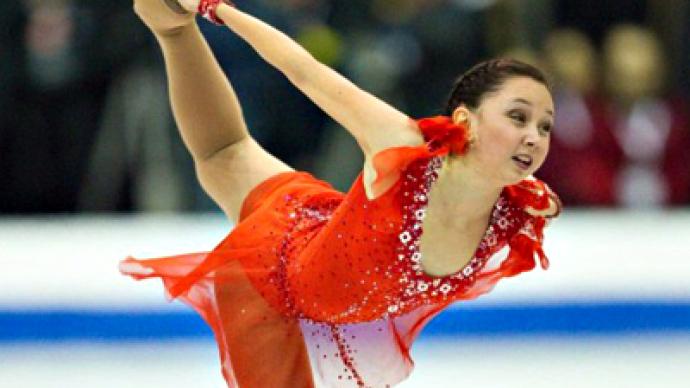 Russian teenage figure skater Elizaveta Tuktamysheva has triumphed in the ladies' competition at Skate Canada, which was her debut Grand Prix appearance.
The 14-year-old won the short program on Friday and did enough to secure her lead after the free skate, scoring 177.38 overall points.
The silver went to Akiko Suzuki (172.26) of Japan, who is 12 years older than Tuktamysheva, while American Ashley Wagner finished third (165.48 points).  
The little Russian star, who made her Grand Prix debut in Canada, said she "didn't feel a big difference" stepping up from junior to senior ranks.  
"I'm trying not to show everything that is inside," Tuktamysheva said. "Even if I'm nervous, I try to hide it. I try to approach everything calmly. There is pressure but I try not to pay attention to that too much."
"I just try to do my job," she added.  
Tuktamysheva will not be eligible to take part in the senior World and European Championships until 2013.
But she has now become one of Russia's greatest hopefuls for the home Olympics in Sochi 2014.