'I had to keep my promises' – two-time snowboarding world champ Tudegesheva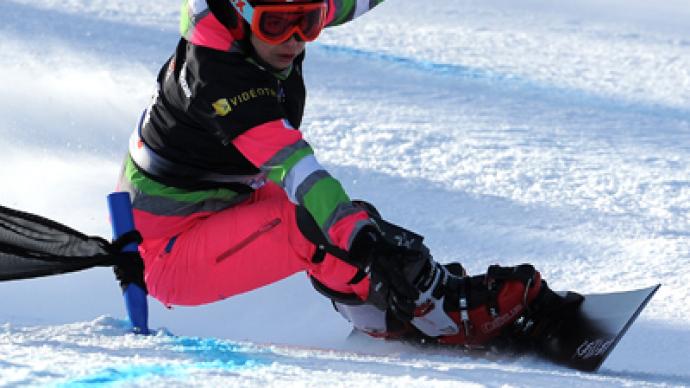 Russia's top female snowboarder, Ekaterina Tudegesheva, says her second World Championship gold came at a harder price than her first success in 2007 as many people had pinned their hopes on her.
"I'm very happy. I have fulfilled my task," Tudegesheva told Sovetsky Sport newspaper. "Even before the start of the season, I promised a gold medal at the World Championship. I promised it to myself, to Russia, to the Federation of Skiing and Snowboarding. And I just couldn't let them all down. For me, this gold medal is a great success. I really needed to win today." "I love snowboarding, and I hope that after my victories, more of our youth will take up wonderful sport," she added.Tudegesheva beat Patrizia Kummer of Switzerland in the parallel slalom final in Stoneham-et-Tewkesbury in Canada on Sunday to claim her second career World Championship gold. In 2007, the 27-year-old became Russia's first ever snow boarding world champion after taking gold in the parallel giant slalom at the event held in Arosa, Switzerland. "Back then I was young. Nobody set big tasks before me – six years ago, things just went my way somehow," she explained. "This time it was more responsibility. A lot of people pinned their hopes on me and psychologically it was a great burden. Today I had no room for error, so the current medal came a lot harder." The 2013 World Championships became the most successful in the Russian team's history as they leave Canada with two medals in the bag. Vic Wild won the bronze in the men's parallel giant slalom.
You can share this story on social media: