Russian snatches weightlifting world record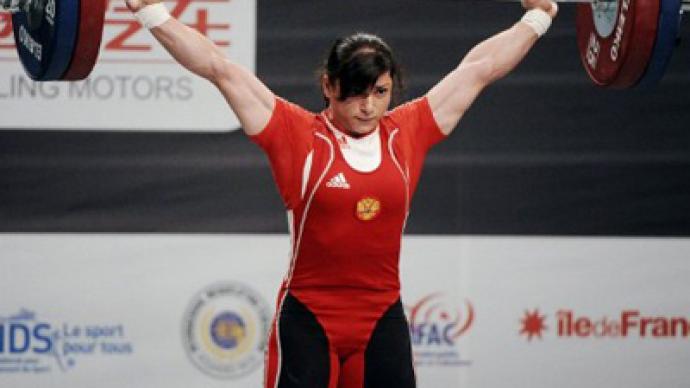 Russian weightlifter Svetlana Tsarukaeva has set a world record while lifting the gold medal in the women's 63-kilogram division at the World Championships in Paris.
Tsarukaeva's snatch of 117 kilograms beat the previous mark of 116 kilograms, which was set by Pawina Thongsuk of Thailand back in 2005. The 23-year-old, who has already claimed world championship silvers in 2007 and 2009, lifted 138 in the clean to collect the winning total of 255 kilograms.  "My journey to this victory was very long. I was always close, but lacked some kilos or my own extra grams," Tsarukaeva said. "This time it all worked out well. It's my first time on the world championship podium. I'm full of emotions. At this time all was well-developed. At last the luck was on my side. I realized that if not today, then perhaps I'll never do this."Defending champion Maiya Maneza of Kazakhstan was second, and Ouyang Xiao-fang repeated her bronze medal win of 2010.Tsarukaeva's success bagged Russia's first gold in Paris, with Oleg Chen also grabbing silver in the men's 69-kilogram division.   The medals count is topped by China, with the Asian weightlifters having four gold, two silver and three bronze medals.
You can share this story on social media: