Russian weightlifting on rise ahead of London Olympics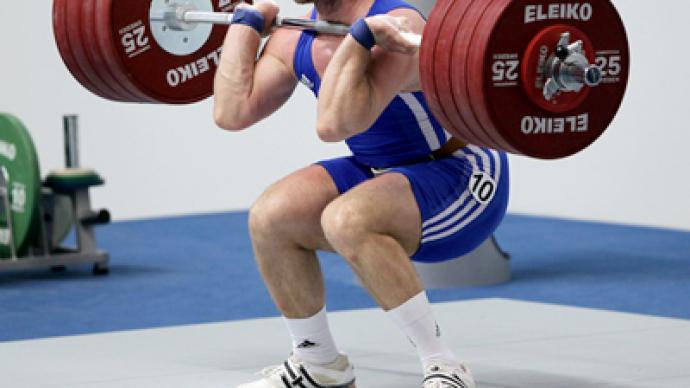 Following a disappointing time at the Beijing Olympics three years ago, Russian weightlifting seems to be on the up again following an impressive performance at the recent European Championships in Kazan.
The Russians managed to secure nine golds on home soil, but with the London games drawing ever closer more improvement is needed.It was an impressive showing by the home nation in the Tatarstan capital. Russia's women topped four out of seven weight categories, while the men claimed five summit finishes.However, all but one of those victories came in heavier weight categories, which means there is still much work to be done down the scales.A point of note also is that Asian powerhouses China and South Korea were obviously absent, meaning the upcoming World Championships in Paris should provide a clearer idea of how far Russia has progressed."Our main role is to get ourselves ready for the Olympic Games in London. We haven't started our preparations today – we started them straight after the Beijing Games, where we failed to win a gold medal,"  team Russia head coach Soltan Karakotov told a news-conference on Tuesday."We still have work to do to catch the likes of China, and hopefully we will put in a good performance at the upcoming World Championships," he added."November's World Championships in France will act as part of the selection process, to decide who will travel to London for the Olympics," explained Sergey Syrtsov, the Russian Weightlifting Federation president."There is a two-year period, which we use to help pick the team for the Games. At the World and European Championships we are able to pick a squad of up to 15, while for the Olympics we are only allowed ten, which makes it much harder to pick who goes," he stressed.
You can share this story on social media: