Sochi 2014 Olympic coins issued in Russia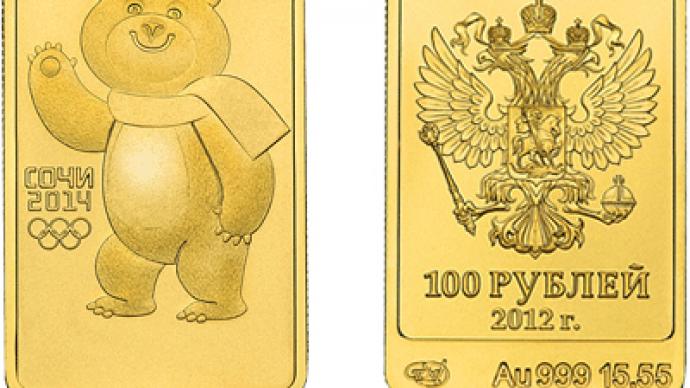 The Russian Central Bank has issued into circulation 700,000 Sochi 2014 bullion coins.
All the coins have a square-cut form and depict the Russian double-headed eagle on one side and a white bear, one of the Sochi 2014 mascots, on the other.The issues include 300,000 silver coins with the value of 3 roubles, 300,000 gold coins with a nominal value of 50 roubles and 100,000 gold coins worth 100 roubles.
The Russian Central Bank stressed in its press-release that from now on the coins could be used as legal tender.Earlier this year the Sochi Olympic organizers unveiled their new cutting edge Olympic stamp, which make it possible to travel to the Games' website just with quick swipe of your mobile phone across the official logo.The Sochi Winter Olympics will be held in the Russian Black Sea resort on February 7-23, 2014.
You can share this story on social media: