Sochi organizers show innovative approach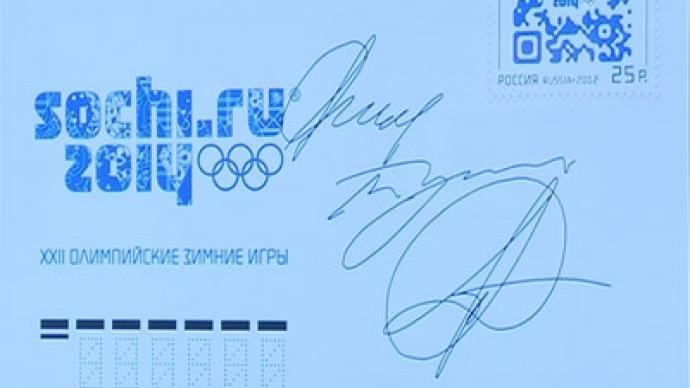 The organizers of the next Winter Olympics in Russia's Black Sea resort of Sochi promise the Games will be the most innovative in history, and have unveiled their new cutting edge Olympic stamp.
The stamp has the so-called Quick Response technology, so one quick swipe of your mobile phone across the official logo will take you to the Games' website.The stamp is worth 25 Russian roubles, which is around 75 cents, and is the first of 45, which will be dedicated to the Winter Games.The stamp is just one example of the progressive approach taken by the Organizing Committee, and President, Dmitry Chernyshenko hopes the Sochi Games will be at least as successful as London."The bar was raised high. We have to do a lot of things to develop our own Games," he said. "We are now on the final stage of testing our state-of-the-art innovative venues with the massive program of test events. This season we will hold 22 international events. Nobody before hosted such a huge amount of international test events in one place," Chernyshenko explained.
You can share this story on social media: