Slater proves his 'living legend' status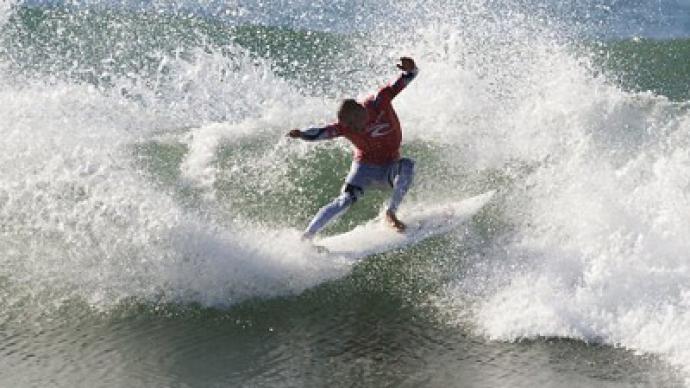 Hundreds of surfing fans packed the San Francisco's Ocean Beach on Wednesday to witness legendary Kelly Slater making history at surfing.
They crowd the 39-year-old American on their shoulders and chanted his name after he beat Australia's Daniel Ross in the third round to become the oldest-ever Association of Surfing Professionals World Champion.
Slater, who was seeking his fourth event victory of the season, was the youngest champion back in 1992 when he won at 20.
After receiving the trophy and the title, Slater paid tribute to three-time world champion Andy Irons, who died a year ago.
"Things happen for a reason and there is a connection there somehow," he said.
"I wanted to win the year after Andy did and obviously that was really special for me and got me back on a roll."
During his brilliant career Slater has claimed 48 World Tour wins and now has 11 world titles, which makes him the biggest name in the sport.