Russians don't relinquish podium hopes at home skating World Champs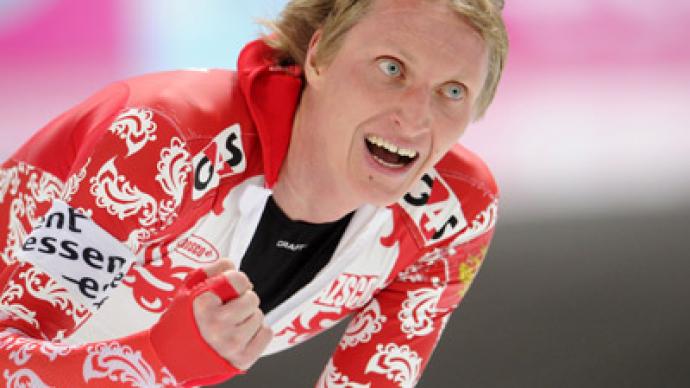 Defending champion Ivan Skobrev as well Russian women's favorite Ekaterina Lobysheva are both in the top five after two events at the World All-round Speed Skating Championships in Moscow.
The local favorite had a poor 12th place finish in the 500 metres but then responded by taking third in the 5,000 metres.
It was a repeat of the result at the Vancouver Winter Olympics as Sven Kramer took gold with the 29 year-old Russian claiming third place just like two years ago.
The Dutch star is also the overall leader now with the 1500 metre and the 10 thousand metre events awaiting competitors later today.
Skobrev's compatriot Ekaterina Lobysheva is also fifth overall finishing second in the 500 metres and 13th in the three thousand.