All-round European speed skating title goes to Russia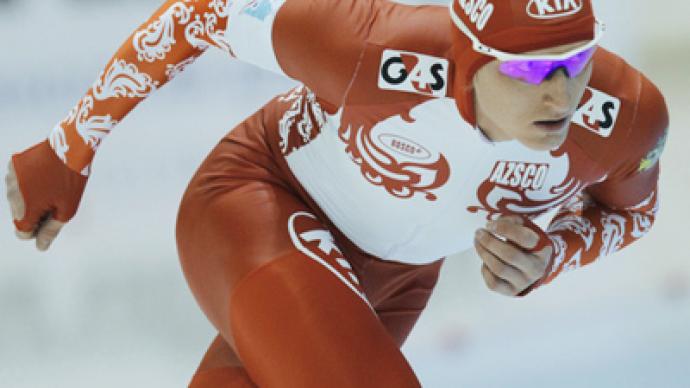 Russian Ivan Skobrev won the all-round European title at the speed skating championships in the Italian Collalbo.
The Russian, who was leading the overall standings going into the final day of the competition, completed the long-distance 10-kilometre race in 13:39.80, followed by three Dutchmen, Jan Blokhuijsen, Koen Verweij and Wouter Olde Heuvel. Skobrev's victory was due to his performance in the second half of the race, when he gained great speed and overtook Blokhuijsen just before the finish. The two-time Vancouver 2010 Olympic medal winner for Russia was fifth in men's 500 meter race, second in 1,500 meters and first in 5,000 and 10,000 meters.The all-round silver and bronze medals went to Wouter Olde Heuvel and Koen Verweij.
You can share this story on social media: