Russian capital well-prepared for skating boom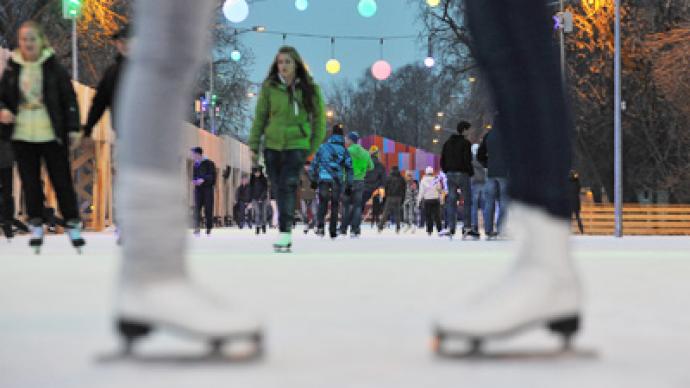 As the winter holidays are fast approaching, skating becomes the top open air pastime in Russia, with Moscow dictating ice rink fashions.
Large numbers of locals are making their way to an ice skating rink built on the Red Square in Moscow this winter season.
The Red Square skating rink, which covers one-quarter of the square's territory, has opened for the sixth time. The rink is a winter entertainment venue for Muscovites and visitors alike.
Up to 400 ice skaters can be on the rink at a time, with almost 60,000 flow per year.
"This rink is different from others, because is located at the Red Square, the center of the city. I'm having such a great time here," says Muscovite Diana.
Despite its undeniable charm, the ice rink in the very center of the city is inferior, in terms of popularity, to the one in Gorky Park. Falling temperatures have changed it into Europe's largest ice skating rink, which measures 15,000 square meters. The park is divided into separate skating areas for young children, hockey players, figure skating, and free skating.
"I like this rink very much. I skate a lot, and I haven't found any other skating rinks as good as this one," says one young skater at the park.
Along with more than 10 open-air skating rinks in Moscow parks open this winter, a hundred other indoor venues welcome those Muscovites willing to chisel their skating skills.