Silver splash for Russia in Olympic diving
Published time: 1 Aug, 2012 17:08
Edited time: 1 Aug, 2012 21:08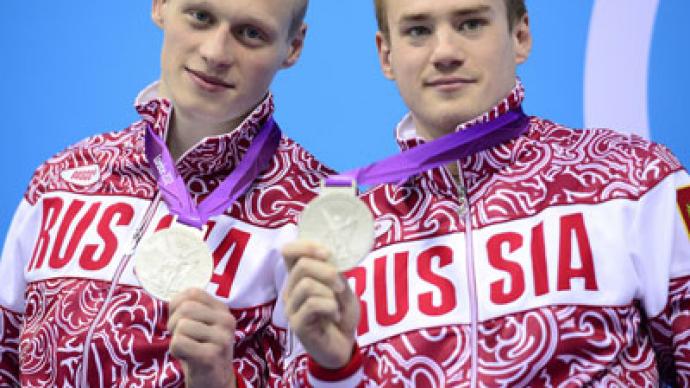 China swept the synchronized diving events at the London Olympics, winning the men's 3-meter springboard. Russia beat the American duo in the battle for silver.
Qin Kai and Luo Yutong led all six rounds of Wednesday's final, totaling 477.00 points.
It was Qin's second straight Olympic title, having won the event four years ago in Beijing with a different partner.
This success put China halfway toward taking all of the gold medals in diving.
Meanwhile, Ilya Zakharov and Evgeny Kuznetsov of Russia took the silver at 459.63. The Russian Olympic debutants found themselves in fifth place after four attempts, but an all-but-perfect performance in their last two jumps, along with their program's difficulty level, helped them shake out a claim for the silver.
Kristian Ipsen and Troy Dumais of the US had to settle for the bronze, with 446.70 points.