Russian biathlete takes sprint gold at Holmenkollen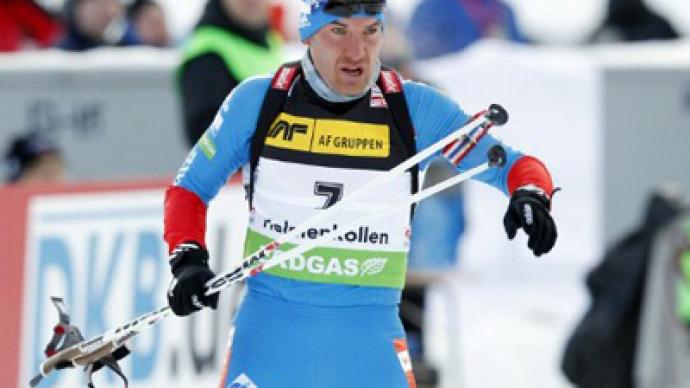 Russia's Evgeny Garanichev has scored his first World Cup victory, winning a 10-kilometer sprint at Holmenkollen, in Oslo.
The 23-year-old Russian shot clean to finish the race in 25 minutes 22.2 seconds at Ski Stadium, leaving Germany's Arnd Peiffer 0.7 seconds behind.Norway's Emil Hegle Svendsen finished third with two penalties and 11.8 seconds back. The season overall leader, France's Martin Fourcade, kept his top position despite missing three shots and finishing 10th.Earlier Thursday, Germany's Magdalena Neuner won the women's 7.5 kilometer sprint as the only clean shooter, finishing in 20:41.9. Belorussian Darya Domracheva and Norwegian Tora Berger had one penalty each, to finish second and third at 38.2 seconds and 48.9 seconds behind respectively.
You can share this story on social media: