Team Russia fastest in Hochfilzen mixed relay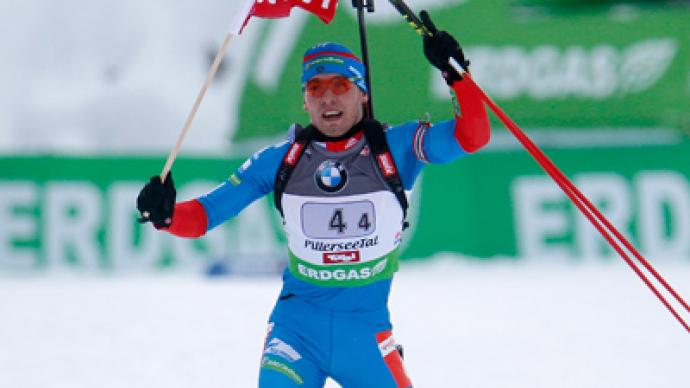 Russia's biathlon team have cruised to gold medals in the mixed relay at the World Cup's third stage in Hochfilzen, Austria.
The Russian quartet of Olga Vilukhina, Olga Zaitseva, Alexey Volkov and Anton Shipulin, who avoided penalty laps, needed one hour 13 minutes and 33 seconds to complete the distance.The Czech team finished in second, some 27 seconds behind the winners, while France completed the podium. "Running away on the final lap when you know that all the opponents are thirty seconds behind – it's the best thing," Anton Shipulin told Russian Biathlon Union's official website. "It's the first time in my career, but has always been my dream as I never ran on the final stage of the relay." "Of course, it's a great responsibility, but at the same time, you just feel incomparable happiness when you win like this," he added.   The mixed relay win was Russia's third gold in Hochfilzen, with women's team leader Olga Zaitseva also topping the 7.5-kilometer sprint and 10-kilometer pursuit. The next stage of the IBU World Cup is scheduled to take place in Oberhof, Germany in January 2 – 8, 2012.
You can share this story on social media: