Russian skater arrested on DWI and auto theft charges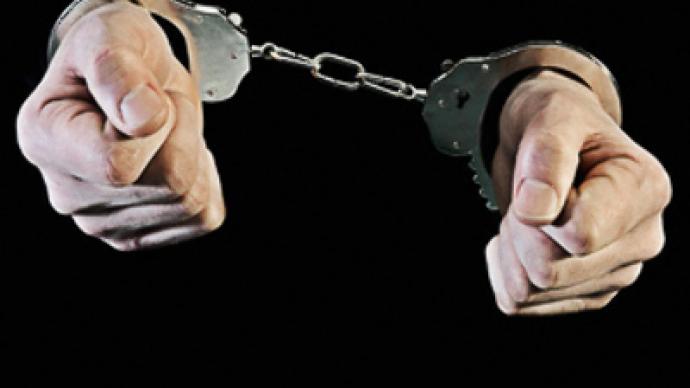 Russian figure skater Andrey Lutai has been jailed after he allegedly stole a car and drove it while drunk after finishing a disappointing 10th overall in the Skate America competition in Lake Placid.
The Huffington Post quotes police as saying the car was stolen from a service station lot late Sunday night. A garage employee followed the car as he called police. Sergeant Carol Hayes says officers pulled over the 23-year-old Andrey Lutai a few minutes later.
The incident happened hours after Lutai took part in a Skate America competition. However, the Russian's troubles began long before that evening. On his arrival in Lake Placid he couldn't find his figure skates, which were returned to Lutai just minutes before an optional program. In the end, Lutai found himself just 10th in the overall list after two days of competition.
Lutai's friend and colleagues can't believe what's happened. On his website, Lutai describes his attitude towards alcohol as "I never touch a drop". Perhaps Lutai drank himself drunk after his strict coach, Aleksey Mishin, who also coaches Evgeny Plyushchenko, most probably scolded the figure skater following his poor performance.
Mishin is now negotiating at the Essex County Jail where his student, Lutai, is being held in lieu of posting a $100,000 cash bail.
Lutai has been charged with grand larceny, criminal possession of stolen property, unauthorized use of a vehicle and aggravated driving while intoxicated, and may now face up to 20 years behind bars.
Meanwhile, Brian Barrett, Lutai's lawyer, told The Huffington Post that he had "serious doubts" about the DWI and theft charges.
You can share this story on social media: